Think before you judge: the sweet act from someone you'd least expect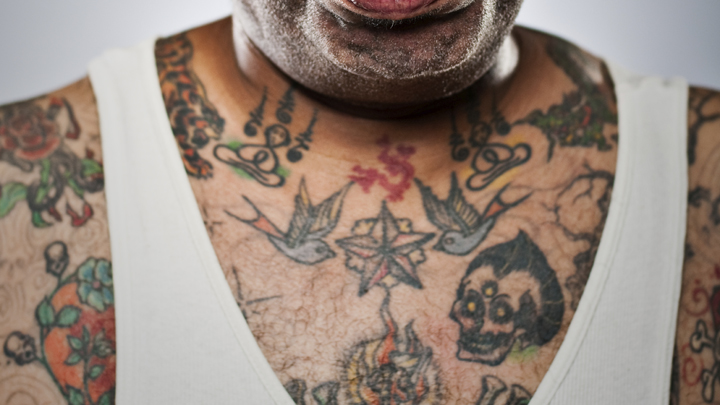 Next time you see a heavily tattooed person, think before you judge. Those tattoos could be hiding a much softer interior, just like Jason Ward. The tattooist from Muscle and Ink Tattoo in Hamilton, New Zealand has been putting a smile on a customer's face every Friday for four months.
Ad. Article continues below.
No, she's not obsessed with going under the needle, she's a woman with Down Syndrome who came in off the street one Friday with a sheet of temporary tattoos. And instead of turning her away like you would expect from a burly tattooed man, Jason took the time to carefully apply her temporary tattoo.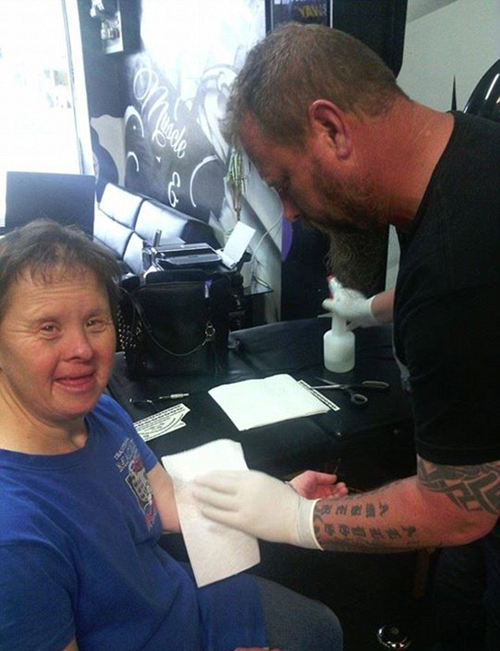 Suzie Barry now comes in right on time for her appointment every Friday to have a new piece of fake ink applied to show her friends…and Jason doesn't mind at all. He prepares her skin and wear gloves as if she were receiving an actual tattoo so that she feels just like any other paying customer, only she doesn't pay – he does it out of the goodness of his heart.
The father-of-five said that he thought it was a laugh at first but over the past four months has realised how important this act of kindness is to Suzie. "Why would you say no? You should treat everybody the same", he told The New Zealand Herald. "My everyday goal is to make someone smile and have a great day, as I am just an average guy doing average things that make me and my family happy. Thank you to those who have kind words to say about this, that makes me happy", he said.
We think this is a wonderful example of how doing something small for someone else can really brighten their day, no matter who they are.
Do you know of anyone like Jason? Share your stories with us tonight.