Things women of a "certain age" MUST not do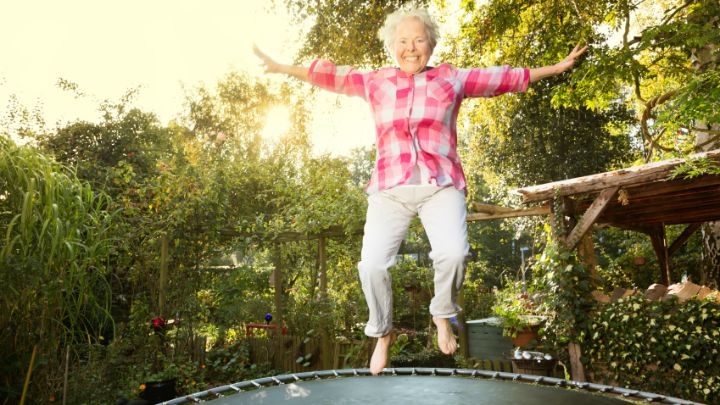 When a woman reaches a certain age – say, any time beyond 40 – there are certain ways she is expected to behave.
It has come to our attention that many of our role models and celebrities have started to let standards slip, so we thought it was about time we reminded the Starts at 60 community just how one is expected to behave now that one is no spring chicken.
One does not swear in public (can someone tell Helen Mirren, who can't even discuss the weather without letting a curse word slip?).
She should never let her partner see her without makeup.
She most certainly does not go to rock concerts.
Ad. Article continues below.
Nor does she date younger men (unless she's Madonna, or Susan Sarandon, neither of whom have any decorum).
She is expected to grow old gracefully – none of these fillers and freezers and surgeries.
Wow! It has to be said Sharon Stone is looking Fab at 57! http://t.co/vakl0wIvTY #restalyne #nonsurgical #cosmeticsurgery

— CSP (@cosmeticsp) June 1, 2015
Ad. Article continues below.
She does not climb mountains or go "trekking". If you heard reports of a 90-year-old woman celebrating her birthday by climbing the Sydney Harbour Bridge, disregard.
Older women do not compete in ironman competitions (apart from this one).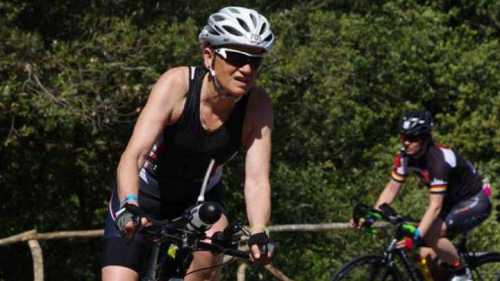 She should not wear high heels.
Ad. Article continues below.
Or get tattoos… Again, disregard Isobel Varley who first "got ink" at age 49 at a tattoo convention in Hammersmith, England. 14 years and 200 (yes, 200!) designs later, the Yorkshire pensioner made her way into the Guinness Book of World Records as the "world's most tattooed senior woman".
Bright colours and patterns are simply not suitable for older women.
She should never travel alone.
Women over 60 do not know how to use the internet or any other new technology, so don't ask. (This is despite the fact that Aussie grandparents are the fastest-growing group of internet users in the country).
Ad. Article continues below.
Older women are most definitely never rude (apart from this one who abused a man for disparaging a young girl's outfit).
They don't go on dating websites…and
…. they categorically do not have sex.
Older women don't go camping unless there's an expensive caravan involved.
They do not pose naked.
Ad. Article continues below.
They don't act in films (although according to Emma Thompson, that's because sexism in Hollywood sexism is "still completely s—.")
Older women should never wear sleeveless tops (as this picture from Advanced Style shows).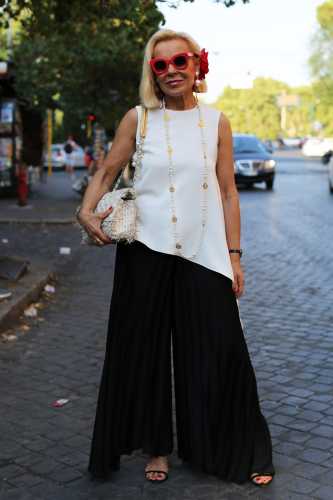 Do not wear heavy eye-liner.
Ad. Article continues below.
Do not wear red lipstick
And, finally, older women must not speak their mind.
Tell us: are you a "typical older woman"? Do you do all the things you're supposed to?