Things we want in our bedrooms as we get older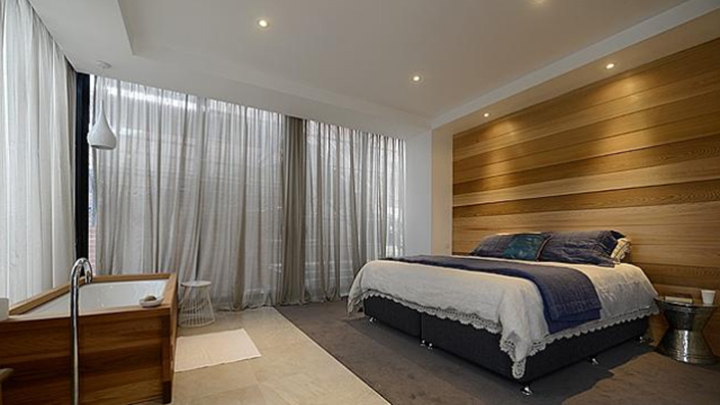 The older we get, the pickier we get about the things in our bedroom. And it got me to thinking about the things my parents love to have around them.  t is a simple list, but important when you stop on each item and consider it.
Good quality sheets
Forget the silky satin and waterbeds of the 80s, nowadays, all we need is a good quality set of high thread count cotton sheets. There should be no roughness allowed. You decide how posh yours need to be… I know my parents in their 60s have high standards for their sheets indeed.
A supportive mattress
A mattress that doesn't move when your partner does, and doesn't leave anyone fighting for space. We did our years waking up every time the other person rolled over. Now, it is one thing we demand.
Ad. Article continues below.
A picture of the kids and grandkids
There is no better time to contemplate your legacy than when lying in bed looking out at the world first thing in the morning, and the first thing I want to see is my beautiful family.
A reading lamp that you don't have to get out of bed to turn off
'The older I get the longer I read', is what my stepmum always says, and so she installed the most convenient set of bed lamps available, switched right from the corner of the bedhead.
A dimmer
Ad. Article continues below.
At those special times, one doesn't need the glare of a bedside lamp, nor fumbling in the dark. A dimmer on that side-light can be all that necessary for flattering, "anytime dear" action.
A new electric blanket
No one wants to worry about a 20 year old electrical appliance burning their house down while they sleep. So take the time to invest in a new one, every ten years. I couldn't live without mine.
A sheer curtain for the mornings
There is nothing like waking up with the sun peeking through the curtains egging you to get out of bed. But with the heavyweight blinds as your only option, there is no gentle way for it to do so.
Ad. Article continues below.
Lavender
I'm a great believer in keeping bunches of lavender in your bedroom. Calming in scent, and peaceful in the bedroom, I couldn't think of a nicer scent to go to sleep to.
Ugg boots
It's cheeky I know, but I cannot survive without my uggies beside my bed.
What can't you live without in your bedroom?