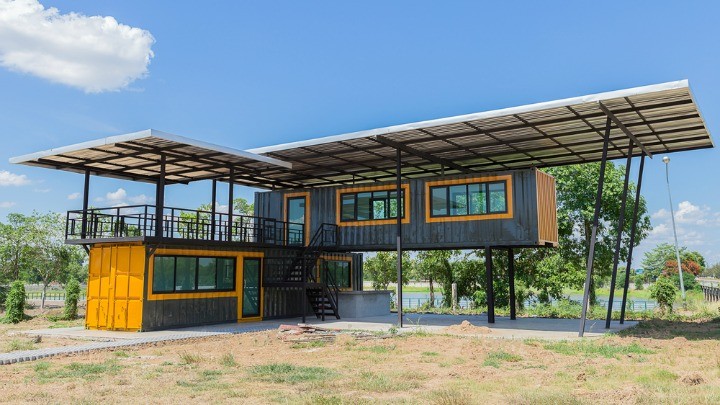 If you are looking to retire a little differently, this may be some inspiration for you.
There seems to be a big trend of renovating and living in houses or apartments that were once something else entirely. Places like old schools, factory's and renovated firehouses, at first seemed unusual, but now people are converting shipping containers, old buses and even trains into homes.
Mary and Gerhard Ringel found a beautiful little house in Santa Cruz, which they fell in love with. Upon inspection of it, Gerhard told Mary that it was in actual fact old trams (or street cars as they call them in America), joined together!
They renovated them into a home and how live there happily, "we were blow away by it. First we thought we would never live in a house like this, no way. This is crazy you know, but it's fun" she said.
With the rise in price of houses it is no surprise that people are deciding to renovate these old buses and houses into homes, with the average cost of a shipping container home in Australia around $30,000.
Would you live in one of these?
Take a look inside their home and at some other container and tram homes in Australia:
Shipping container home in Dunedin, NZ:
Gorgeous home from an old Melbourne Tram:
Comments