These fun-loving grandparents have become internet sensations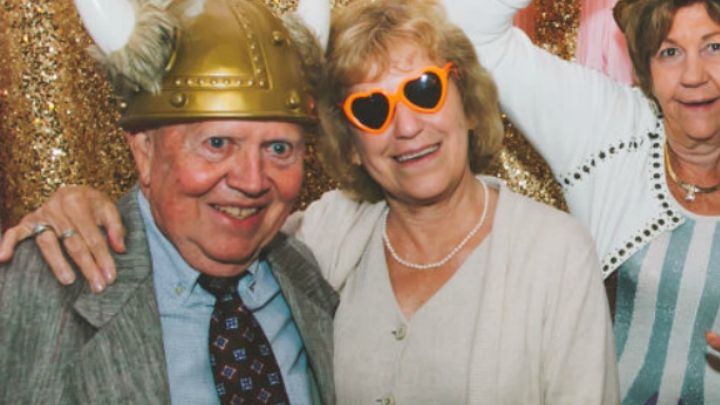 Don't you love it when the fact that you're a human being completely stuns the younger generations?
That's what happened when the grandparents at a wedding in Nashville, US, snuck into the wedding party's photobooth and snapped a picture that has now gone viral around the world.
A guest posted the image below with the caption:
"The grandparents from this weekend's wedding … no words."
The more you look at this picture, the funnier it gets. This isn't how grandparents are supposed to behave? Is it…?
Ad. Article continues below.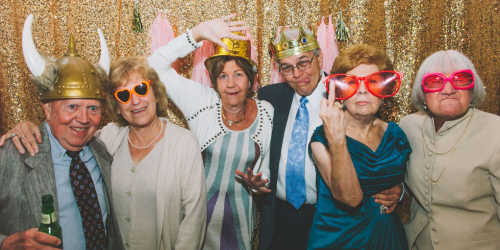 Obviously, these two women are everyone's favourite: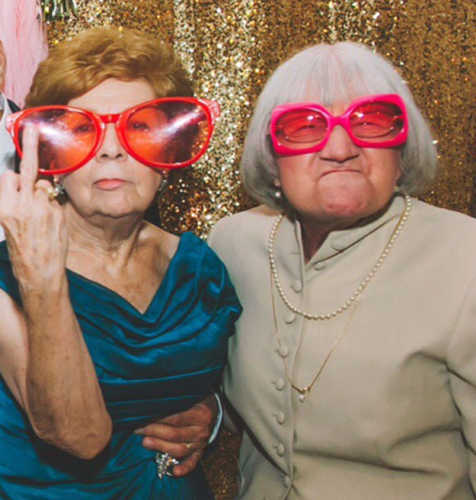 The two people on the left are the groom's grandparents, and they share the picture with lifelong family friends, according to the guest who posted the photo.
He told BuzzFeed Life that he had known his girlfriend's grandparents for four years, but he never expected to see them take a picture like this one. "It's definitely not their typical behavior. They are very respectful and when I saw the photo, I couldn't believe they did it."
Ad. Article continues below.
He added that the groom's grandmother was "a dancing queen".
"She was out there dancing the entire night, and she was loving dancing with the groomsmen."
What do you think of this photo – looks like a fun wedding, doesn't it? Do you cut loose at weddings these days?