These cleaning habits might be ruining your possessions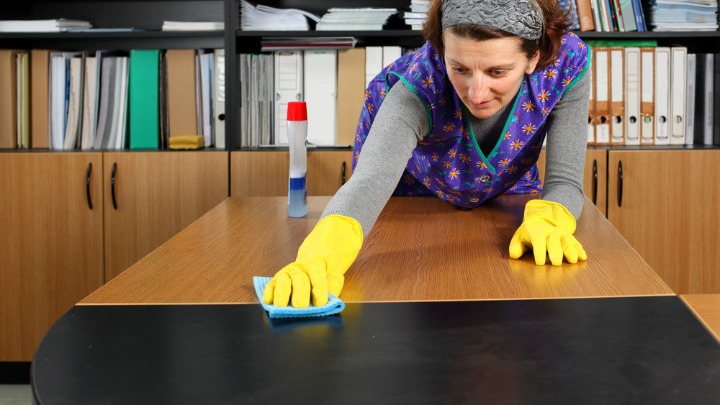 When it comes to cleaning, sometimes more isn't better. In fact, using too much product or wiping things down is often a sure-fire technique of wearing down your beloved belongings even faster. If you're guilty of any of the following practices, you're definitely going to want to break them!
1. You use extra detergent for stained clothes 
Using extra agents for washing is not going to make your whites any whiter, or make your colours brighter. If you use too much, it might not rinse out of clothes, and as it turns out, too many suds can also hamper cleaning. They cushion fabrics and dirt so stains get trapped and not washed away as they should. Bottom line: don't overuse detergent, even if last night's chocolate cake icing has inhabited your white tee. A normal amount of detergent should take care of it!
2. You grab the vacuum every single day 
While using a vacuum cleaner is the easiest (and most efficient) way to get rid of stray hairs (yours or your furry friend's) around the house, there is a downside to using them daily. The hair can end up tangling up the brush roll inside of your vacuum cleaner. A good alternative is the old-fashioned broom.
Ad. Article continues below.
3. You wash clothing after every single wear
For sweaty gym gear and overused shirts, this is fine. But experts advise that many items can and should be worn three times before you drop them into the laundry basket. Over-washing and over-drying fabrics can cause fading and wear. Don't toss of those shirts into the laundry basket just yet!
4. You spray polish directly on wooden furniture
Stop! Doing this could lead to a film of polish build-up on wood that is difficult to remove and ultimately attracts more dust. The solution? Always spray your cleaning cloth and pass it gently across the furniture's surface. If you prefer to spray your furniture, do so lightly and after you dust, buff again with a clean cloth to remove any polish residue.
5. You're always in a hurry while wiping down counters
While it is absolutely essential to clean counter tops regularly (think breadcrumbs and other food particles resting on them), if you don't have time to do it right, don't do it. If it's not buffed well and extra moisture is left behind, it will leave them looking dull. So it would essentially defeat the point. However, if you do have time, wipe on!
What other cleaning habits do you know that could be doing more harm than good?