These are the best places in Australia to be a boomer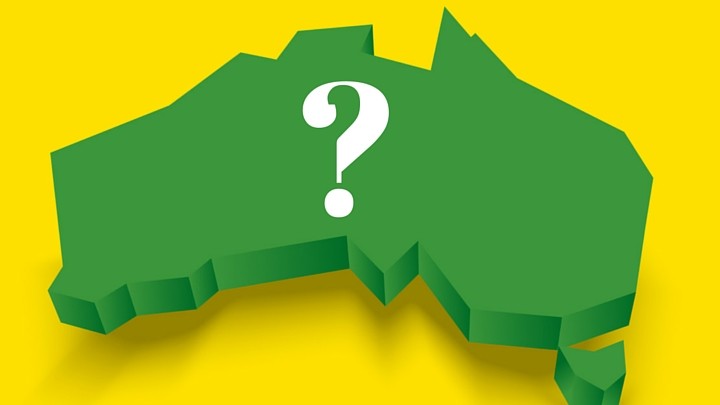 Whether you're considering a tree change or are happy where you are, you'll be interested to know that there are 21 regions in Australia where baby boomers are doing better than most.
In fact, the Regional Australia Institute says it's time to throw away the term "baby boomer" and replace it with "super boomer" based on this cohort who are choosing to spend their Third Age in regional Australia.
The Institute has identified the 21 most rapidly ageing regions in Australia and divided them into three categories:
High Ageing in Place (dark blue on the map below) – regions clustered in rural areas with older age profiles that Baby Boomers are staying in. These regions are managing the transition of a large portion of their workforce into a new stage of their life while also seeking to maintain and develop their region.
High Aged Migration (light blue) – regions with average existing age structures that Baby Boomers are moving to, predominantly in SW Victoria and WA. These regions must engage with new residents and identify how the resources and energy they bring with them will change the community's future.
Fastest Rate of Ageing (green) – regions that Baby Boomers are both staying in and moving to which are clustered along the east coast of Australia and around Adelaide. These regions are experiencing the most intense level of change. These regions must engage with new residents while also facilitating the transition of current Baby Boomers into their next stage
The light blue regions, which include Mildura in Victoria, and Bunbury in Western Australia, are the places where boomers are really thriving.
Ad. Article continues below.
This is defined by the Institute as having opportunities to continue working, to pas on knowledge and skills through volunteering, and staying healthy, active and engaged with their community.
Take a look at the map and tell us, where does your region fit in?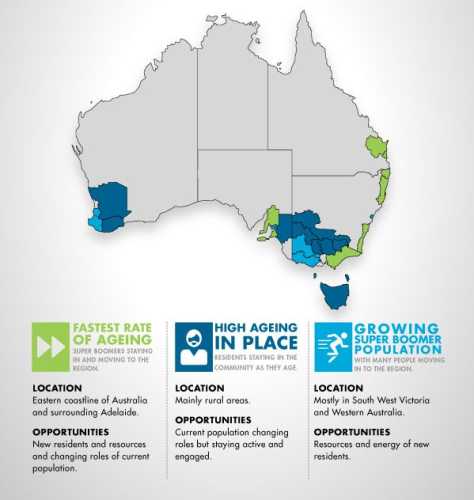 How does your area compare? Do you think it is a good place to live right now? If not, what changes could be made?