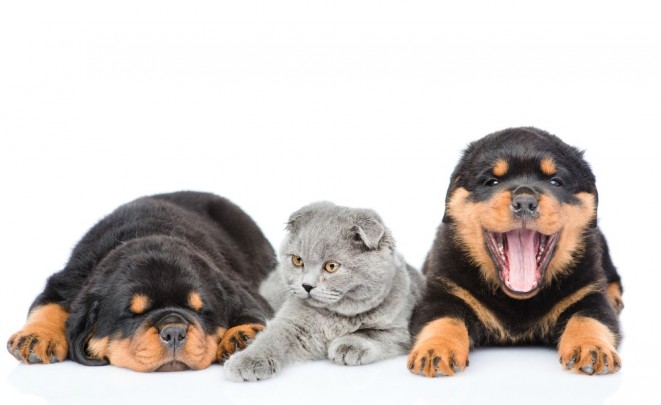 Pets' names tend to say more about the owners than the animal-babies themselves – I know two Rottweilers called Bundy and Coke, and a Dachshund called Indiana Bones. Then there's Thundercat the enormous British blue whose owner is a huge fan of 1960s sci-fi puppetry. But overall, Australians tend to stick to human names for their dogs and, to a lesser extent, cats, as revealed by Medibank Pet Insurance statistics released this week. According to RedBook, giving a pet a human name means you're likely to be on of the 74 per cent of people who believe their fur baby is more than just a pet, to be treated like a member of the family. Based on the insurer's members, the top 10 dog names in Australia are:
Bella
Charlie
Max
Molly
Ruby
Coco
Buddy
Oscar
Lucy
Toby
Meanwhile, the top 10 cat names in Australia are:
Bella
Charlie
Oscar
Max
Molly
Coco
Missy
 Mia
Tiger
Jasper
Medibank Pet Insurance data also shows that the most popular dog breeds for Australians in 2015 are:
Maltese Cross
Labrador
Staffordshire Bull Terrier
Golden Retriever
Cavoodle
German Shepherd
Border Collie
Staffordshire Bull Terrier Cross
Jack Russell Terrier Cross
 Cavalier King Charles Spaniel
Most popular breeds of cat in Australia are:
Domestic Short Hair
Domestic House Cat
Domestic Medium Hair
Ragdoll
Tabby
Burmese
Domestic Long Hair
Unknown Cat Breed
Moggie
British Short Hair
What's your pet's name? How did you choose it?
Comments