The truth about pet food and what your pets really should be eating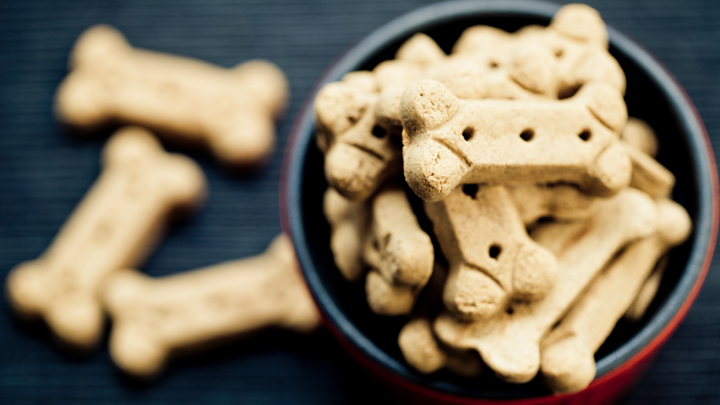 Our pets are our companions, our friends, and we like to keep them as happy as can be, even if that means forgoing things for ourselves. Pet owners love to spoils their dogs and cats and give them the best. But is it really the best, because it says it is on the label? It seems there might be more than meets the eye when it comes to pet food.
According to veterinary experts, Australian dog and cat owners can save stacks of cash just by looking at the label of the pet food that they buy, and by being a bit more wary of what it is that goes into their pet's bowl.
The fact of the matter is that pet food manufacturers will do anything to make you buy their food, by convincing you the product you're purchasing is a partly or completely nutritious and necessary in your pet's diet.
"There is so much mythology, crap and garbage out there on the subject of cat and dog nutrition, it's amazing. In fact, I'd say there's more rubbish than good stuff out there," Pets Australia managing director Dr Joanne Sillince told The New Daily.
In an exposé by consumer affairs program The Checkout on the 4th of June, they found that Australians spend $3 billion per year on pet food.
Ad. Article continues below.
They also discovered that PFIAA (Pet Food Industry Association of Australia) are quite relaxed when it comes to pet food guidelines. A few examples:
Dry food named after a meat product only needs to contain 20 per cent of that meat and only 25 per cent of that portion needs to be that particular meat, as long as there's more of that meat than any other.
Wet food named after a meat product only needs that meat to be the main meat, with no minimum total meat. That means that if the wet food contain beef, it only needs to be 25 per cent of unknown percentage of overall meat.
Qualifying words such a "dinner", "casserole", "luncheon", "meal", and "feast" allow the products to have even less meat, so a 'beef dinner' could have more chicken than beef as beef doesn't have to be the main meat in the product.
Another qualifying word is 'with' i.e. beef with pork – it allows the product to only have 5 per cent meat but doesn't even have to contain any other meat at all
And the word 'meat' could mean any part of the animal protein, such as entrails.
The regulations also allow by-products which could be parts that don't include protein – but manufacturers don't have to state what they are.
The Checkout also found that anything that guarantees 'emotional balance', 'hairball control', 'development' etc. is usually false. Pet nutritionist Dr Wendy Brown said pets simply need a balanced diet and plenty of exercise.
Note also that any pet food that says 'treat' is not a nutritionally complete diet and treats should be given to pets very rarely.
So how can you make sure the pet food you're buying is going to be the best for your dog or cat? Look for the cheapest brand that says 'balanced and complete' or 'meets AAFCO requirements'… it's as easy as that.
Tell us, what do you feed your pets? Do you believe they have a balanced diet?