The town that dementia built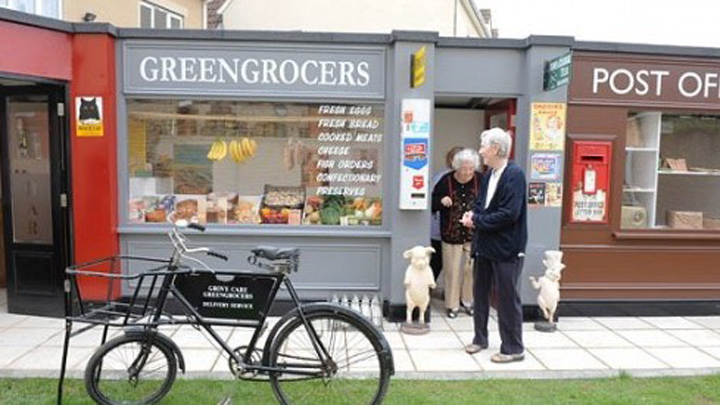 Dementia can be so debilitating, and one of the most scary things about the disease is how lost it can make you feel. You don't know your name, who these people are or where you are. It can be even more scary and worrying for the sufferer's carers or family, who worry that they will go missing as a result of their illness.
But there is one town in the Netherlands that is revolutionising how we treat those who are suffering from Alzheimer's and dementia. You see, Hogewey aka "Dementia Village" is a Dutch town within a nursing home and you guess it: the villagers all have dementia. While it might sound cruel or strange at first thought, this semi-miniature town, ala The Truman Show, is actually a very carefully planned idea by the caretakers of dementia sufferers just outside of Amsterdam.
Yvonne van Amerongen's mother was just wiling away the days in a nursing home and it inspired her to give sufferers something more, so she decided to build the isolated village of Hogewey, a project that took 20 years. It is now the size of about 10 football fields and has everything its inhabitants need: a town square, a theatre, a garden and a post office, among other little stores and shops. The best part of all is that friends and family are encouraged to visit their loved ones.
Carers, dressed as residents themselves, carefully watch the men and women with dementia and Alzheimer's, whose only way in and out of the town is via one door to make sure they are safe, but also free to roam the large town.
The Hogewey residents have had great results from the Dementia Village, and CNN reports that they have had to take fewer medications, they eat better, live longer, and appear happier than their counterparts in conventional nursing homes.
Ad. Article continues below.
Within the village, there are six to seven people in a house, with 23 unique homes in the town. As a beautiful touch, each home has finishes from the time period that its residents' last remember, with some modernised and some set in the 50s, 60s or 70s.
It's clear that the innovative village gives dementia or Alzheimer's sufferers a sense of independence that can be so quickly taken away as soon as they are diagnosed with the disease. To help the residents integrate into life in the village, there are around 250 staff who act as cashiers, gardeners and clerks.
Watch this CNN report about the village:
Isolation is something that so many people with Alzheimer's and dementia feel, so could you imagine if more of these brilliant villages were set up? Would you want to live in Hogewey if you had dementia? Tell us below.