The top 30 uses for magic product WD-40!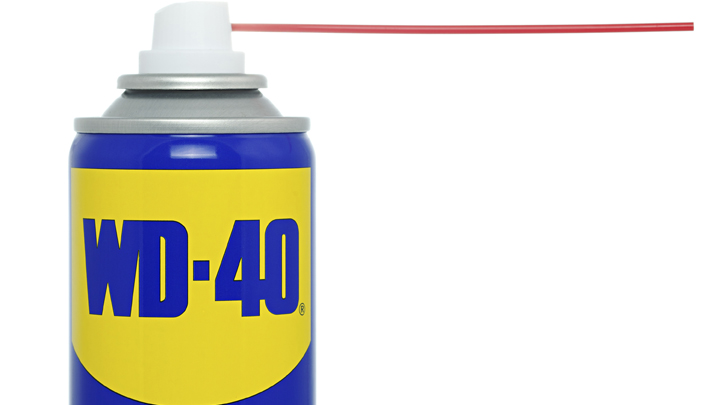 WD-40 has been around for years and most households have a can or two lying around. We know it's an amazing lubricant but did you know of all its unexpected and awesome uses? We have scoured through the enormous list to bring you 30 of the best you can do with this wonder product!
Ad. Article continues below.
Remove crayons from the wall when your grandchildren scribble on them
Clean off chewing gum
Remove adhesive price tags
Clean tiles
Prevent flower pots from sticking together
Waterproof your shoes
Keep your lawn mower grass free
Remove ring from your finger
Lubricate vinyl records to avoid skipping
Get moisture out of your watch
Get hair dye out of towels
Loosens nuts, bolts and screws easily
Lubricates sliding doors
Remove grease from oven and stove top
Protects silver from tarnishing
Keep bathroom mirror from fogging
Polish soles and heels of non-plastic shoes
Clean your toilet
Extend the life of your shower head
Clean clogged spray paint nozzle
Keep maggots and flies out of bins
Polish wood furniture
Get permanent marker off anything
Untangle necklaces
Remove oil and tar from hands
Prevents rust
Softens leather
Stop squeaks on car doors
Remove lipstick from fabric
Lubricate shovel to make digging easier
What's your favourite use for WD-40? Tell us below!