The supermarket of the future: Changes that'll transform how we shop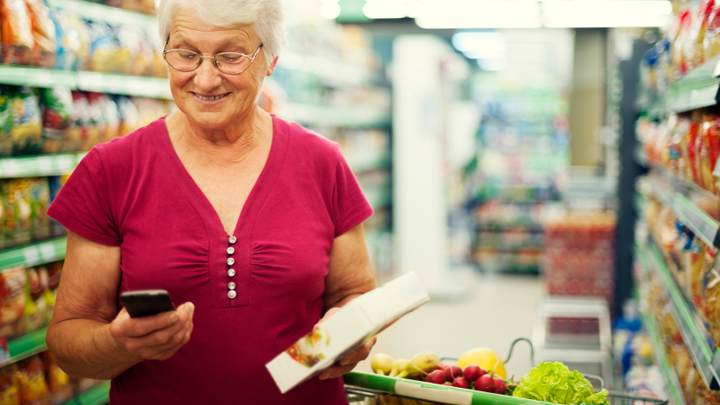 Over the years, click and collect, PayPass, self checkouts and online shopping have transformed our supermarket experience, but when you see what's in store in the next few years, these ideas pale in comparison.
Imagine using a smart phone to navigate your entire supermarket experience. You could use 3D virtual reality in your own home or at work to purchase items and they'll arrive at your door step. This is the future in five years, according to Steve Sowden, the managing director of the Australian arm of international retail creative firm Intermarketing Agency.
Sowden said the Aussie shopping experience lags behind Europe and America. Already, European retailers are using Oculus Rift, a very advanced form of virtual reality glasses which will soon become normal. He said we'll go into a store (real or virtually) and pick out items we like then go home to it delivered at our door. This means you can buy multiple products and don't need to do any of the packing or carrying.
We've already started seen more 'concept' stores roll out across the country, which have changed the supermarket format. Gone are the days of having a supermarket just for your groceries and nothing else, some concept stories have a bakery, sushi station, cafe, deli (and not the usually meat and chicken one), plus rows and rows of prepackaged fresh lunches. They're for the younger shopper who does smaller shops rather than one big one like us oldies are used to.
But imagine a grocery store where you could have personal recommendations when you arrive, with meal plans set out for you. You place all of your groceries on a scanner at once and in seconds everything is put through. Then you don't even need to open your wallet – your card is charged automatically. This is only a mere few years away.
Ad. Article continues below.
If we go even future into the future, when all of us are gone and our grandchildren are the seniors, supermarkets will be a shadow of what they were.
A pop-up grocery store exhibit in New York, called The Future Market, looks at what grocery shopping will have evolved into in 2065.
The designers envision customers walking into the store with a digital food ID that tells the store your allergies, food preferences, and dietary needs. Then you might shop on a touch-screen shelf that automatically delivers your order—possibly picking fresh vegetables from an in-store hydroponic farm on the way.
The Food Marketing Institute revealed their predictions for supermarkets in 2025:
Automatic payment: The frictionless checkout will allow people to simply walk out after their purchases with payment handled automatically.
Ad. Article continues below.
Micro-personalisation: Technologies like near field communication and facial recognition will allow retailers to personalise product assortments in real time so they are tailored to a consumer's purchase history.
Lifestyle consultation: Store employees won't be confined to the check-out – they will become "lifestyle advisors" and help you shop.
Hyper-showrooming: A smartphone app that works in conjunction with a display. Answer some basic questions about the kind of product you're looking for and the item that suits your needs will light up on the shelf.
Transforming stores: Stores will physically change to offer different arrangements and assortments for different times of day, seasons, weather and even traffic patterns.
Ad. Article continues below.
Tell us, are you open to a whole new supermarket experience? Or do you like them the way they are?