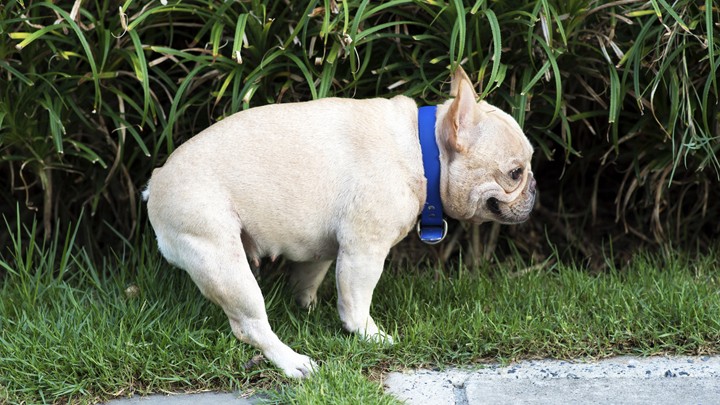 Have you been taking a leisurely stroll only to stop in your tracks and ask yourself, "What's that smell". Inevitably you've stepped right in a pile of dog poo because some owner hasn't cleaned it up. It can be frustrating in any situation where someone doesn't do the right thing but when it's something as unhygienic as this, it really grinds some peoples' gears.
So there's been a new idea put forward to catch people who leave doggy doo-doo on the footpath, grass or beach – use DNA testing.
The problem of poo in parks and on streets has become so bad in some UK towns that they're trialling CSI-style technology to fine owners who don't pick up after their pets, reports the Daily Mail.
Right now, Australian councils can issue up to a $275 fine for failing to remove the excrement.
Under the plan a DNA swab would be taken from registered dogs and stored on a council database. Council workers would then send the droppings away for analysis and if they match the DNA on the database, a fine would be issued to the pet's owner for failing to clean up after their animal.
It's a pretty smart idea considering the clean-up associated with the doggy issue, however it could be met with frustration from owners whose pets get out.
In Spain, the city of Tarragona has said it also plans to use genetic analysis to tackle dog droppings, with all of its 2,800 registered dogs being added to a DNA database.
The Italian island of Capri also has a DNA database of its 1,000 resident dogs while nearby Naples, which has more than 80,000 registered dogs, is also attempting to build up a DNA database.
Dog waste is definitely a significant problem on any street, regardless of country. It poses an underestimated threat to our health, our grandchildren's health, as well as the environment and the local economy.
So we want to know today: Should dog owners be fined and reprimanded for not picking up after their pet?
Comments