The simple trick to easily remove ice from your car windows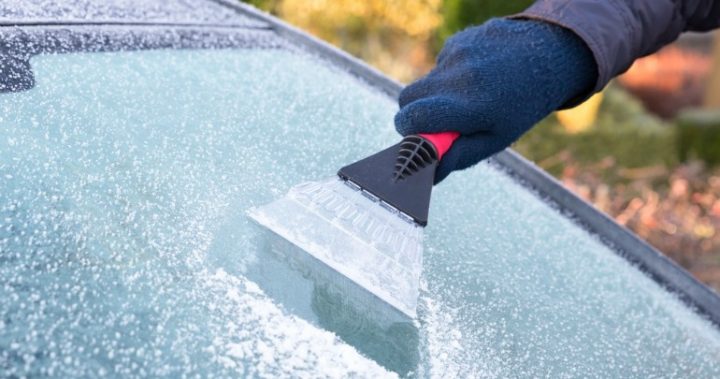 It's mid-winter in Australia right now, and that means that it's extremely cold in our eastern and southern states, with the temperature in many places dropping into the minuses overnight and early in the morning. 
This means one thing. Well, two things actually. 
Number one, you're very cold and no doubt cranking the heater up, hugging your hot water bottles, making sure the electric blanket is turned up to three, and basically trying to find any excuse to not have to leave the warmth and comfort of your home. 
And number two is that if you do find yourself having to leave the house, and most unfortunately early in the morning, you're probably dealing with – on top of the freezing air and slippery ground – a car that is so frosted and iced over that you're not going anywhere until it's cleared to be able to see safely out of. 
It's important you don't try to scrape it, as it's fairly ineffective and will just damage your windows, and you also shouldn't throw warm water over it, as this can actually cause the glass to crack. 
Ad. Article continues below.
There is a simple solution you can make up to spray on the ice which will quickly melt it away, and it's something you'll already have in the cupboard. 
Simply mix together two parts of vinegar to one part of water in a spray bottle. Give it a try next time your windscreen is frozen over. 
Do you have any other handy tips for getting through winter?