The shocking extent of Australia's addiction to pokies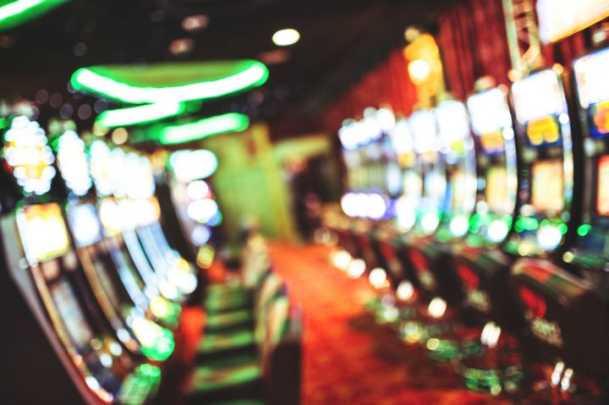 You've probably played the pokies,  just for a bit of fun. It's just few bucks fed into the machine for the thrill  of hitting a big win.
Sadly the statistics are there to prove you wrong, the chances of hitting the jackpot are almost nonexistent.
We spend nearly $12 billion a year on poker machines and three quarters of people who have a serious problem with gambling are pokie players and the extent of our addiction is shocking.
This short video on Crikey's website explains the true extent of our habit and what it's costing us.  We are pouring cash in to one armed bandits and some people are even turning to crime to feed their habit.
Ad. Article continues below.
Gambling is popular and easily accessible in this country, and we aren't unique in our love of a flutter. But with new casinos opening all the time and over 80% of Australian adults engage in gambling of some kind, we have the highest rate of gambling in the world. This number includes  4% of the adult population who play the pokies once a week, accounting for around 62% of locals' annual gambling spend.
It could be argued that gambling is a very real public health issue, with around 80,000 to 160,000 (or 0.5 – 1.0%) of Australian adults experiencing significant problems from gambling.The social cost of problem gambling to the community is estimated to be at least $4.7 billion each year.
How to spot if you're addicted to pokies
You spend more time playing pokies than you do with family or friends. This may increase to the point that you have little to no interaction with people outside of a casino.
Playing the pokies isn't as fun as it used to be – it has become an expected part of your weekly routine.
You lie about going to the casino to play pokies.
After losing more than expected, you withdraw additional funds in an effort to break even.
You begin to feel embarrassed about the amount of time you spend playing pokies.
You spend an increasing amount of time playing pokies.
You become visibly agitated if you are unable to play your favourite game.
Your gaming sessions end up lasting several hours more than you intended.
Money meant to pay bills is now spent on poker machines.
When you're not playing pokies, you frequently think about getting back to the casino or pub to play again.
Ad. Article continues below.
As a community, do we have a duty of care to make gambling on poker machines safer and protect people whose gambling is out of control?