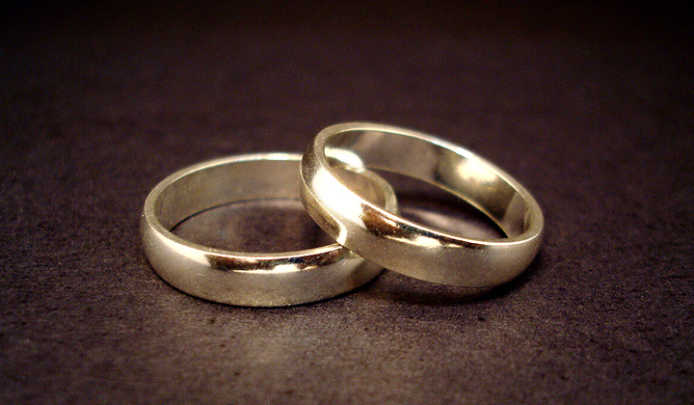 The second time around was the best for me. No, I'm not talking about a child or a pet, I'm talking about my marriages. I mean no disrespect to my first husband, but I honestly believe that my second husband was meant to be my true soul mate.
When I married my first husband, I was only 19. We were deeply in love but something never felt quite right about the two of us together. It all happened so fast and I was in too deep before I knew it. We had a child, a boy, a year after we married and instead of being co-parents, I was more like a single mother. My husband went out to the pub after work every night and left me at home to deal with the screaming baby. He was very aggressive when he'd come home and there was more than one occasion where I feared for myself and the baby, but in those days I just put it down to his pressure at work and that I needed to be better for him. He of course never improved and ended up cheating on me numerous times, even once with our neighbour. I felt betrayed but I didn't want my marriage to be a failure – I'd surely never live it down in my strict Catholic family.
We were married for 7 years before I decided enough was enough and my son and I needed to get out of our wretched situation. My poor son hardly had a dad and I hardly had a husband. It was a Sunday and all I remember doing was shaking my husband awake and telling him I was leaving. I clutched my son Sean's hand and off we went with our suitcases in the back of a taxi. I never spoke to him again other than to file the divorce and despite his many attempts to see my son and I, I denied all contact. We were going to be a happy family and find someone to love us both.
Ad. Article continues below.
It wasn't long before I met a kind doctor at, you guessed it, the doctor surgery. He was the new doctor and he was so incredible handsome that I found myself getting sick just to see him! He finally asked me out on a date and the rest is history. We had 3 more children and my son Sean had the dad he always wanted. I of course faced the usual backlash from family and friends who thought of me as the divorcee who collected marriages. I was the talk of the town but I could not care less. My own mother thought I caused a dirty mark on the family's history and didn't talk to me for many years.
I do honestly believe my first marriage was a lesson for me, as is any relationship that you end. It taught me to stand up for myself and to be treated as I deserve. People may have talked about me but behind closed doors they were the ones suffering. I'm not saying that first marriages don't work but it really did mean the world to me to be able to break free and not think that marriage was an eternal binding contract. Yes, you should try hard to make it work but if it's loveless, then you deserve better.
Did you get married more than once? Was it a good decision for your life? Tell us below.