The reasons why you might not have an amazing life...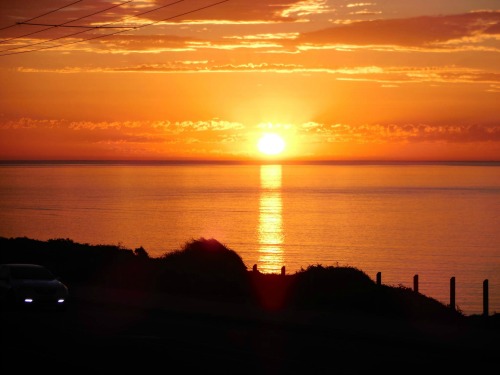 Sitting down with a few mates for the rugby league grand final at the weekend we got to talking about life. I've been friends with these guys for more than a decade now. We get together with our wives for barbecues and we would head down to the local every Thursday night for trivia. There are always plenty of laughs and occasionally a few tears, but whatever the situation we are there to support each other through it.
One of the guys in our group, Mike, has been battling cancer on and off for as long as I've known him. You might think that would bring a guy down and have him kicking his bottom lip all over the place, but Mike realised he had to seize his life and live with gratitude and appreciation for every moment.
Since that realisation Mike has set about living what he calls an 'amazing life'. He doesn't let his illness prevent him from doing the things he loves to do. He regularly heads out on his boat with his children and grandchildren for a spot of fishing. He's travelled overseas soon after receiving treatment (and probably against doctor's orders). He goes swimming, cycling or running almost every day.
Before the siren to start the grand final between the Melbourne Storm and the Cronulla Sharks I asked Mike about what it was that kept him committed to leading an amazing life.
"You never know how long you've got," he told me. "I wanted to take every moment and make it amazing. It might look easy from the outside, but it's actually quite difficult. When I was first diagnosed I thought 'This is it. Life is going to be hard' and I thought about all of the moments I was going to miss out on and I'll tell you, it can make a person bitter. However, during one of my first treatments I met an amazing person, who didn't look down on his situation and that inspired me."
Ad. Article continues below.
Mike told me about a few simple rules that could have kept him focussing on the negative and how he turned them into positives.
1. Don't be ungrateful
"I could have wasted my time complaining about my illness, or that life is unfair, or the problems that I was going through, but then I would have completely overlooked and underappreciated all the things I had," Mike says. By taking time every day to appreciate all the good in my life Mike came to be grateful and he says time spent on gratitude gave him a much better feeling than always being negative.
2. Don't be afraid of fear
Mike told me that fear is "the most powerful, but least understood" part of personal growth. He says he allows himself to be scared on a regular basis and this has helped him identify what it is he might be afraid of and how to overcome it.
3. Avoid wasting time on the things you cannot control
"I can't control everything, so I stopped trying to be a person who thought he could," Mike says. If it's raining, accept it. If your partner is in a bad mood, accept it. Mike says not allowing the things he has no control to eat away at his positive attitude has made life happier.
4. Don't carry a grudge
"We all have conflict with others at some point, but it doesn't matter if I'm the one who has been hurt or I'm the one who has hurt another, I don't carry that baggage around with me," Mike says. Mike says he has come to realise that everyone has been put before him for a reason and it's far more beneficial figuring out what that reason is and learning from it.
Ad. Article continues below.
5. Don't be obsessed with always being right
"I like to be right, but I'm not always right… Just ask my wife," Mike laughs. He says that being right gives us a sense of power over others, but if he has learnt anything it's that always being right is like placing blinkers over your eyes and walking forward. "You can't grow if you don't open yourself up to the opinions and influences of others."
6. Don't ignore the world around you
"I often tell my grandkids 'look around you' when I think they've spent too many hours with their heads buried in technology. I want them to see the beauty of the environment, I want them to know the value of hard work and I want them to appreciate that success comes to those who make it," Mike says.
How would you define your life? What are some of the things that make your life amazing?