The one thing that brought my family closer together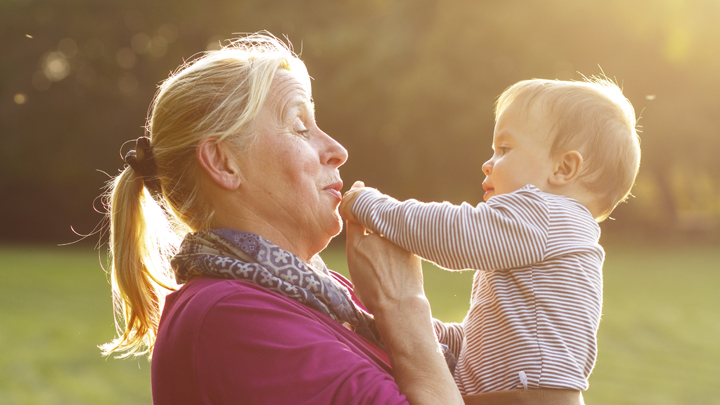 Age is a funny thing. For many of us, it brings illness, ailments and pain. For others, it brings happiness, free time and lots of fun. And for some it brings a mix of everything. But for me, age has brought me something I wouldn't change for the world… A closer family.
My family is a big one… There is now 23 people in the immediate family that includes myself and my husband, my children, their partners and my grandchildren. We are a big and loud bunch, but I wouldn't change a thing about us.
My husband and I spent a lot of time while the kids were young working so we could enjoy family holidays at the coast, at the farm and camping in various parts of South East Queensland. We didn't go overseas and we didn't do luxurious things because quite frankly, we couldn't afford them. But we wanted the kids to grow up with memories of "special times" together. Memories that weren't just typical, every day life. And, I am proud that we could give it to them.
We had so much fun. Camping was a hoot – we went with three other families every year. And we alternated between the coast and the farm every year for a second getaway. These are some of my favourite memories of parenthood and my kids claim they also feel the same way about their childhood memories.
But recently, all 23 of us were at my eldest son's holiday home at the beach, and I couldn't help but think that in that moment I was happier than I had been in years. And saying goodnight to some of the grandkids – seven in a row in sleeping bags on the floor, then hearing their giggles as they pretended to fall asleep made me realise that family holidays actually get better with age.
Ad. Article continues below.
I've spent a bit of time thinking about why I they are happier holidays and why I enjoy them more, and I think it comes down to three things… Time is more precious, there are less responsibilities but more fun and there is a mutual enjoyment of drinking activities amongst my children, their partners, my husband and I.
In my 30s and 40s, I felt like we had years to enjoy things, and every year when we went on one of our holidays, I didn't truly appreciate it as much as I should have because there was always next year to look forward to. I spent time thinking about work, money, school holiday commitments, school starting again and the list of 100 things every mother can't escape instead of being in the moment. Right now, I don't know how many years I have left or how many family trips I am yet to take, so every moment is precious and boy is it appreciated.
Also while I was in my 30s and 40s, I spent the family holidays running through the checklist… Have the kids got a hat on? Are the kids doing something dangerous? Should I get dinner ready? Where did the boys go and why did they take the matches? Those kinds of things… Now, although my grandies are still little ones, it isn't me who has those direct responsibilities and I can relax and be blissfully silly with them, knowing that worrying about those things is a mothers' prerogative – and finally, not mine.
And then, there is the fact that my children, their partners, my husband and I can sit there for hours over a few (dozen) bottles of vino and talk about endless topics. We talk about each other, about current affairs, about controversial issues, about relationships, about memories and about our love of family. And the last few years of our big family holidays has brought my children and I closer than ever. We are supportive, we are loving and most importantly, we appreciate each others company.
Ad. Article continues below.
I am truly blessed to have a family like mine, and even luckier to have such wonderful memories and to be making even better ones right now.
How have your family holidays over the years changed? Do you feel like you and your children have got closer as you've aged too? Share your thoughts in the comments below…