The one thing every grandmother wants for her grandchildren…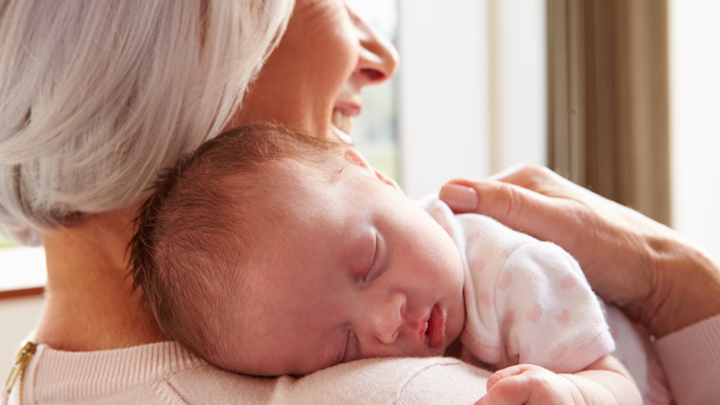 As a grandparent, we want so many things for our grandchildren. A wonderful life, happiness, education, safety and perhaps one of the most important things is security. Why? Because we want to know that they have every chance possible of making their dreams come true. We want to know that no matter what they wish to pursue in life, they have the means to do it.
As our national youth unemployment figures continue to rise, a grandmother worries for her granddaughter's future.
Rosemary, a primary carer to both her grandchildren, never worried about finding work. One of seven children, she left school "as soon as I was old enough" and got a job in an office.
"In those days, you could walk out of one job and into another," Rosemary said.
But it's been different for her granddaughter, Jessica. In fact, the 20-year-old has been searching for work since finishing school two years ago.
Ad. Article continues below.
"Jessica is a good girl but I worry about her all the time," Rosemary said.
"I want her to be happy and fulfilled. I desperately want her to find work. It's soul-destroying to watch her lose confidence every day."
Our youth unemployment rates are as high as 20 per cent in some parts of the country. One in five unemployed Australians is a teenager.
Not-for-profit organisation the Brotherhood of St Laurence works with young people to help them find work – and keep it. Many of its programs and services are offered free or at low cost.
Executive Director Tony Nicholson sees youth unemployment as one of the biggest blights on our society.
Ad. Article continues below.
"What does this mean for this country's future? What does it mean for our children and our grandchildren? When their hopes fade, this strikes at the heart of our community. Without a job, for many there is no future.
"At the Brotherhood, we see this first-hand through the eyes of the hundreds of teenagers and young adults we work with each year. But, through our research and our courses and training which create new paths for young people, we also know this doesn't have to happen. In fact, we see success all the time.
"So, we are asking you to join us as we tackle one of our nation's most pressing challenges. With your help, and through inclusive and supportive training and research, we can win this fight."
The sad reality is that there are grandmothers whose grandchildren don't have security. They don't have the peace of mind knowing that their grandchildren will always have the chance to pursue the opportunities they'd love to.
This is why the work that the Brotherhood of St Laurence does is so important. Because they help to give grandmothers, just like you, who worry about their grandchildren peace of mind.
Ad. Article continues below.
So this year, give back and support those people who are in need. Visit give.bsl.org.au to find out more about Rosemary and Jessica's story or to donate to the cause.
Tell us, what do you hope most for the future for your grandchildren? Share your thoughts in the comments below…
This article has been sponsored by The Brotherhood of St Laurence. It has been written by an independent Starts at 60 writer as we feel it provides valuable insight into a topic that is highly important to the Starts at 60 community. If you'd like to learn more about The Brotherhood of St Laurence, you can view their website by clicking here.