The one reason we have a close-knit family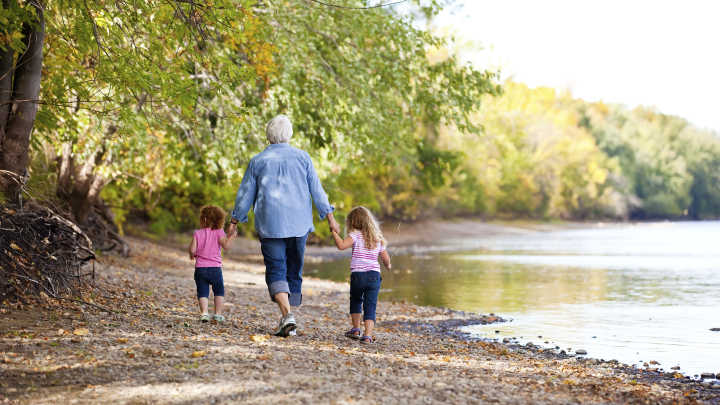 All families are different. Some are big with dozens upon dozens of people and some are small – but there is never less love in a smaller one compared to a bigger one. My family is medium-sized. If you add up the children, grandchildren and ourselves, there's 21! Not as big as some of our friends but you can't exactly call us small either. Last weekend we had our usual Sunday evening dinner and I couldn't help but feel proud.
It's been a tradition – every Sunday night the kids and grandkids know we have an open door policy and as long as they text before 4pm, they are all welcome for dinner. Sometimes there will only be five of us eating together but other times there will be 15. It's something my husband and I have done for years and I truly believe that it is one of the best decisions we've ever made.
It has given us regular contact with the family. People could turn up if they wanted to – but they never had to. It meant that when we saw everyone, it was because they genuinely wanted to catch up and spend time together. Some would come because they couldn't be bothered to cook dinner (hello uni student grandchildren!), some would come because they were too busy rushing around from sport to cook dinner and some would come because they just enjoyed it.
Regardless of whether it was out of convenience or enjoyment, it meant that our family always came back to each other. We've always had a time to catch up, stay up to date on everyone's achievements and stories and it's helped us to stay very involved in everyone's lives.
Some of our friends have told us that we're "so 60s" for still hosting these family catch ups after all of these years and maybe we are! But we enjoy these moments so much and I wouldn't change them for the world.
Ad. Article continues below.
I personally believe that the relationship with one's family is the most important they'll have. Family is always there for you when the going gets tough, family will always support you or help you – even if you've done the wrong thing! Family will always give you a smack around the chops if you deserve it and will pull you in line when you need it. And most importantly, family will always love you.
I really feel that these dinners we have sort of "force" the family hand. If two siblings had an argument, they are almost forced to get over it because they know they'll see each other on Sunday night. When someone has done something they aren't so proud of, they'll shy away from stepping a toe out of line because they know they'll have to front up to the family on Sunday night.
Even when family is separated by distance, our Sunday night catch ups still play an important role in our relationship. My son is a fly in fly out electrician and he will always ring up and speak on loudspeaker for a while. When my daughter and her family were living in Oslo, we would Skype on Sundays.
Making that regular point of contact has been the best thing for our family and I'll always, for as long as I live, love my Sunday night dinners.
Do you have a regular family catch up, too? Share your stories about your own family catch-ups in the comments below…