The odds are up for Hawks vs Swans... take our poll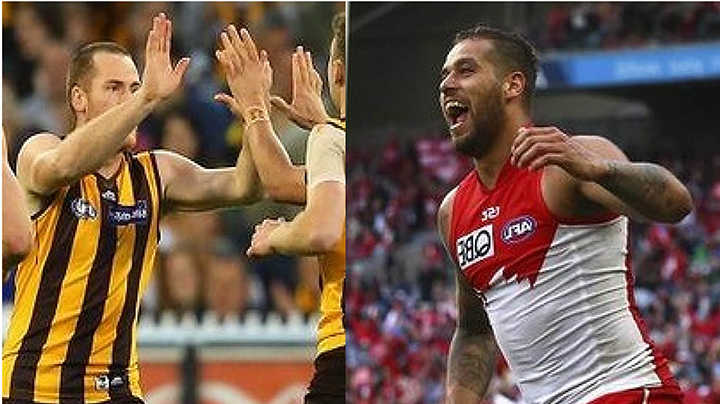 Last night's match between Port Adelaide and Hawthorn had supporter gripping their chairs, on the edge of their seats praying.  I know because my husband and son were two of them, watching in terror in the last five minutes as Port Adelaide brought their best to the fore and started kicking like there was no tomorrow.  And thankfully, for my husband's sake, there was not quite enough seconds left in the game for them to get to the even point.  Hawthorn took out their preliminary final setting up what is possibly the most marketable grand final in a long time    –   Hawthorn Hawks versus the Sydney Swans.
So today we take a look at the odds on Sportsbet and get everyone talking about the week that might be in Australian Rules footy ahead.

Ad. Article continues below.
Kicking off, just a day after the winners of the Prelims are known, the odds are firmly in the court of last year's Premiers, Hawthorn at 2.2 to the Swans at 1.7. But any good AFL supporter knows the dangers of complacency.  Sydney Swans features the abdicator, Lance "Buddy" Franklin, the former Hawthorn superstar player who famously defected for a cool $10M after his premiership win last year.  Most of us wouldn't blame him for taking the offer, and now it certainly plays out well for the AFL as we all talk about how well their investment has played out for the Swans who finished fourth on the ladder in 2013.
But I am surely not enough of an expert to labour the point, so I want to hear from you today… We're taking a poll….
Who do you think will win the Grand Final?  And who are you supporting in the Grand Final?
Tell us today and share your reasons why below.
[polldaddy poll=8321045]
[polldaddy poll=8321049]