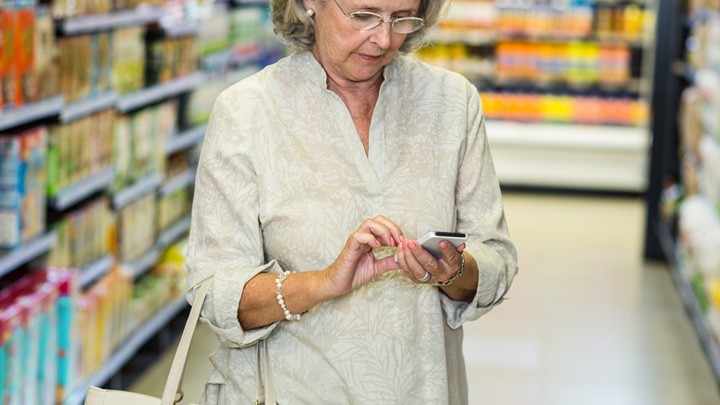 It can be very difficult to look through all those catalogues or even find specials in store. Not only is it time consuming, some people just can't be bothered. The one thing we all have in common, however, is we want to save money when we shop. So how can it be done?
Well, a new app has just been released that sorts out the week's best specials from Coles, Woolworths and Aldi.
Shopping app Trolley Saver takes the weekly specials from the chains and combines them into one easy list, so consumers can compare products and prices.
"It's too hard to go through hundreds of pages of catalogues all the time," creator Sam Lee told 7 News.
"We link the shopping list with the specials so that they know exactly the best place to shop based on what they need to buy".
The Trolley Saver app is the first of its kind in Australia, however Mr Lee enthuses that the aim is not to start a supermarket war, but to help shoppers make the most of their shopping trip.
There's specials available all the time at your local supermarket, you just might not know it. Also, Mr Lee says loyalty doesn't pay off.
"Staying loyal to one supermarket is not saving you money because specials change all the time," he said.
"As soon as the specials are available they're on to our app."
Initial stats from the app show shoppers are saying around 30 per cent on their grocery bill by shopping smarter.
So how can you get the app? It's available on Apple and Android devices:
According the Trolley Saver app description, the app automatically links your shopping list with supermarket specials in your area.
On average, families of three save over $72 per week using Trolley Saver.
Features include:
1) Intelligent Shopping List
– Easily create your shopping list
– Trolley Saver tells you if items on your list are on special
– When you're done, Trolley Saver analyses your list and let's you choose the best/cheapest supermarkets – the choice is yours!
2) All supermarket specials at your fingertips:
– Browse all supermarket specials AND
– Receive customised specials – for those that don't have time to browse!
– Easily add specials to your shopping list
– See a special that someone will love? You can share the love and savings directly from our app!
3) Tracks your savings:
– Automatically track your supermarket savings each month!
Tell us, would you use an app to help you grocery shop?
Comments