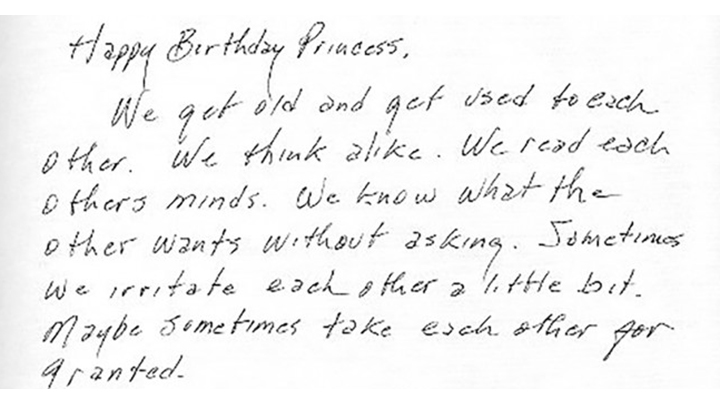 A beautiful letter will stand more than the test of time, and today we take you back and show you three letters that were chosen as some of the most beautiful love letters of all time.
Do you remember the love letters of yesterday?
Our favourite of all of them was Johnny Cash's letter to his wife on her 65th birthday.  It reads:
1. Johnny Cash wrote a letter to his wife June Carter Cash wishing her a happy 65th birthday (1994)
Happy Birthday Princess,
We get old and get use to each other. We think alike. We read each others minds. We know what the other wants without asking. Sometimes we irritate each other a little bit. Maybe sometimes take each other for granted.
But once in awhile, like today, I meditate on it and realise how lucky I am to share my life with the greatest woman I ever met. You still fascinate and inspire me. You influence me for the better. You're the object of my desire, the #1 Earthly reason for my existence. I love you very much.
---
2. Winston Churchill professes his undying love to  Clementine Churchill (1935)
My darling Clemmie,
… you wrote some words very dear to me, about my having enriched your life. I cannot tell you what pleasure this gave me, because I always feel so overwhelmingly in your debt, if there can be accounts in love… What it has been to me to live all these years in your heart and companionship no phrases can convey.
Time passes swiftly, but is it not joyous to see how great and growing is the treasure we have gathered together, amid the storms and stresses of so many eventful and, to millions, tragic and terrible years?…
With tender love from your devoted,
W.
---
Richard Burton tells Elizabeth Taylor she is beautiful (1964)
'I lust after your smell … and your round belly and the exquisite softness of the inside of your thighs and your baby-bottom and your giving lips & the half-hostile look in your eyes when you're deep in rut with your little Welsh stallion.
'My blind eyes are desperately waiting for the sight of you. You don't realise of course, E.B., how fascinatingly beautiful you have always been, and how strangely you have acquired an added and special and dangerous loveliness.
'Your breasts jutting out from that half-asleep languid lingering body, the remote eyes, the parted lips.' Here is a glimpse, too, of his remorse after his alcoholism and reckless infidelity destroyed her trust.
'I know I'm a terrible liar sometimes, but please believe that I have never betrayed either in word or deed the physical you or the mental you. I simply love you too much. I flatter and am flattered and both too easily. It's only a question of booze. I behaved like an idiot … I deserve all the injury that you can inflict, and I will take it as long as you stay with me — Husbs (I hope).'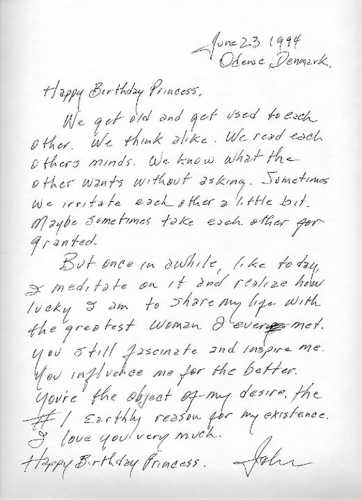 Comments