The most beautiful story for a beautiful dog, born without working legs...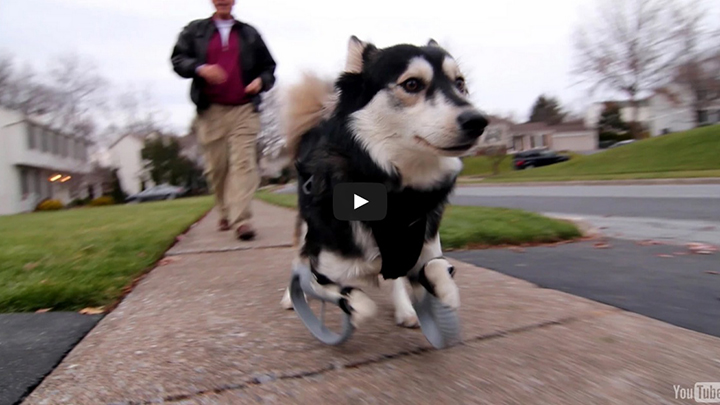 Some things just bring a huge smile to your face and a tear to your eye… The biggest tear jerkers and heart warmers are often animals and for this little canine, his story will do just that.
Ad. Article continues below.
Derby was born with slightly deformed legs. They were short with almost no muscles and are void of front paws. Although Derby's had his challenges, he learnt to move around in his own little way. However, the evolution of technology has given him a whole life he never knew he could have!
3D printing has allowed little Derby to run free as he would if he was born with full legs. He now has little extensions that allow him to walk, run and be happy without the help of a pusher or harness.
The video below will make you marvel at technology and smile with joy for the little pup.
Tell us, what kind of technology would you love to invent for your pet?