The Men's Shed best and worst pickup lines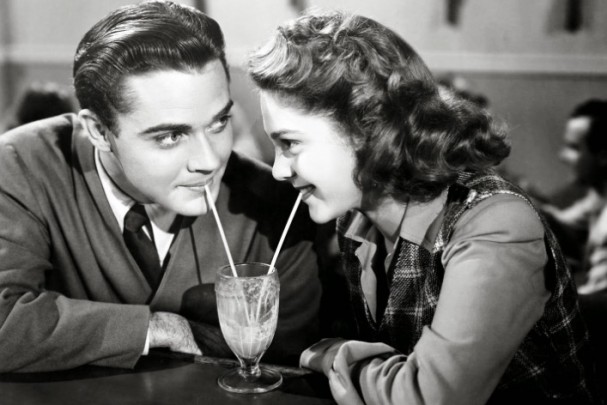 No matter if they are great or horrible a great pickup line can get a conversation started. We went down to the Men's Shed to ask the fellas about the best and worst lines that they have ever used.
"I've never really used one, I don't think," Henry said before thinking for a moment. "I remember one that my father told me he used on mum. He said it was after the war, and they were at a party. He saw her from across the room and walked up and said 'Hey darling, can I have this dance? I'm heading to battle in the morning.' My mother wasn't going to fall for that so she said 'The war is over, mate,' and without skipping a beat my dad said 'I was talking about the one I'm going to have to fight against all these other boys when they find out you're going out with me.' It's not the best, but it must have worked because they were married for over 58 years."
"I'm not proud of this," Isaac laughed. "I saw a girl I fancied at school and thought I was going to ask her on a date. But I thought I had to be smooth. So I walked up and said 'Excuse me, miss, but I'm going to have to ask you to go outside.' She looked at me confused and said 'Why?' I knew it was horrible as it came out of my mouth but I was committed. I said 'Because you're not allowed to be smoking in here." Isaac laughed, and one of the other Men yelled "Did it work?" to which Isaac replied, "Well, she's been happily married to one of my close friends for over 30 years, so it worked for him."
Ad. Article continues below.
Michael said that while he didn't have one of his own, he saw what he considers the greatest pickup line of all time.
"Me and my mates were at the surf club, having a few quiet ones when my mate Dave saw this pretty bird that he was trying to take out." Michael started to chuckle, continuing, "We were telling him to go over and have one too many "Dutch courages" he went over and blurted out the funniest thing I've ever heard. 'Hey, doll. You're hot, I'm ugly, let's get together and make some average babies.' We laughed so hard we got kicked out. But you know what? It bloody worked! What a legend."
What are some of the best or worst pickup lines you've heard? What were some used on you or you have used?