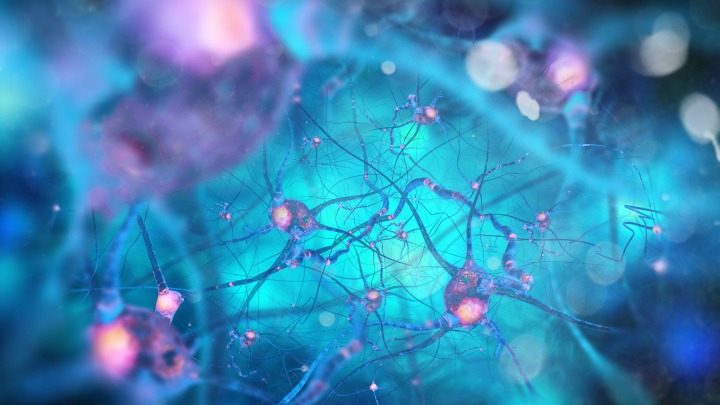 Meet Richard Horn, a neuroscientist by trade and professor emeritus of physiology at Thomas Jefferson University in Philadephia, United States.
When Horn was diagnosed with Parkinson's disease in 2010 he thought he would have to give up doing everything that he loves.
"The diagnosis in 2010 was devastating to me," 70-year-old Horn told CNN.
TJU Professor Richard Horn fights Parkinson's disease with magic & music: https://t.co/v1BJ8uzM9T via @CNN

— Jefferson (@JeffersonUniv) February 17, 2016
He had recently retired as a researcher and teacher and was quite excited about devoting more time to his music, magic and woodwork.
"I was passionately engaged in these activities when the disease crept up on me," Horn says. "I saw all the beauty of magic and music being taken away from me."
Parkinson's disease is a progressive motor system disorder that can cause gradual loss of movement, but Richard Horn refuses to let the disease stop him.
However, inspired by stories of magicians who overcame health obstacles, the retired teacher uses those activities he's passionate about to fight the progression of Parkinson's.
"Richard Turner, for example, got scarlet fever when he was nine years old and a few years later became totally blind," Horn says. "Nevertheless, he is now one of the best card handlers on the planet."
He continues to play the piano several times a week and says the activity has improved his physical conditioning.
"It improves my coordination pretty dramatically," Horn says.
And he also performs magic.
"I changed my focus to people. Poetry and artistry are things that drive magic, not fast hands," Horn says, believing that his performances have improved in recent years. "I learned that magic comes from inside you, not from technical skills."
Horn says he discovered that the more he used his hands, the less problematic his tremors were and it has encouraged him to continue practising those things he enjoys.
"I learned from my neurologist, and from reading information online, that exercise is one of the best ways to slow the course of the disease," Horn says.
In fact, for people with Parkinson's disease research has shown that exercise is particularly important to help maintain balance, strengthen muscles and increase mobility.
The Shake It Up Australia Foundation says some of the best exercises for Parkinson's sufferers — with doctor's approval, of course — include dance classes, boxing, cycling and even fencing.
In Australia Parkinson's disease is the second most common neurological disease after dementia. Of the 10 million individuals worldwide suffering 70,000 of them are Australians.
Currently there is no cure for Parkinson's disease, and while its progress is unique to each person who suffers it is also degenerative meaning the symptoms get worse over time.
Do you or someone you know suffer with Parkinson's disease? What activities has kept you/them going?
Comments