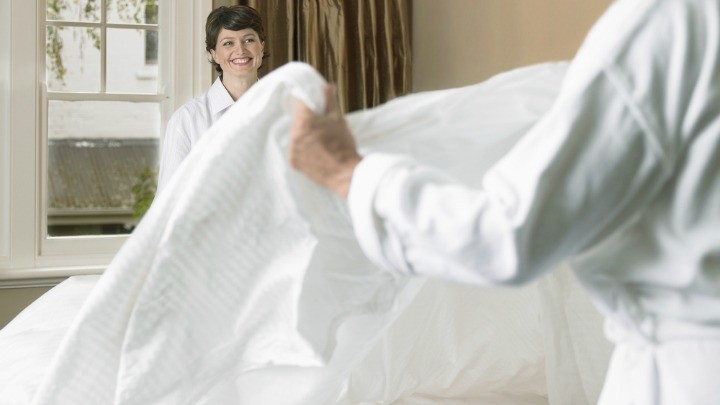 If you have wondered how to speed up the process of getting your doona cover on easily this trick could be exactly what you are looking for. By rolling up the doona and inverting it the doona can be rolled back out with the doona on the inside of the cover. It can then be spread out over the bed and you can get back to the more important things in life.
Watch this video for a demo!
Do you have any other tips for time saving household tips?
Comments