The lost art of dressing for dinner, or dressing nicely for anything at all…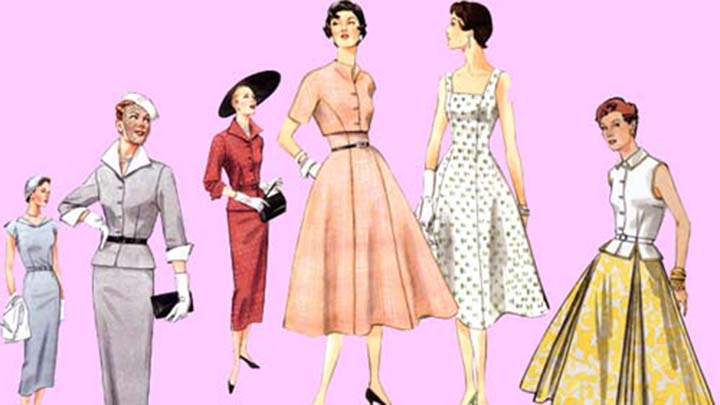 A few weeks ago at a family dinner, one of the younger relatives in the family was told by his father to go and put a collared shirt on for dinner. He was happy for him to wear a polo-T Shirt, but he wasn't happy with the wide armed singlet that all his friends were also apparently wearing these days. Similarly, a young girl in high school also turned up wearing very, very short high waisted denim shorts and a baggy jumper. We were celebrating another member's birthday with a sit down dinner in the formal dining room that included an entre, main and dessert. It was a lovely family occasion yet when I looked around it wasn't just the young ones that hadn't really made an effort to match their outfit with the occasion. It was most people. When did we stop making an effort to dress respectably for an event?
We no longer dress for dinner every night and that is a huge societal shift, but why don't we dress nicely at all? I watched the below video just a few minutes ago and it showcased ladies' fashion over the last 100 years. For the first 60 years we wore beautifully designed outfits that were feminine, elegant and beautiful. We teamed them with real accessories like gloves, handbags, and jewellery including brooches, make-up, hair and hats.
Ad. Article continues below.
There was a time when dressing well was a sign of respectfulness. It was respectful to dress for an occasion appropriately, we went to an effort for those around us – and wasn't it fun?
Of course we didn't always love dressing nicely, it was somewhat of a hassle for the time poor. But it did give ourselves a sense of pride and self-confidence. If you watch the video, you'll see that the evolution of style took us from formal to casual, but today we're represented by lazy jeans, lazy hair, minimal makeup and a completely informal style. So why are we so lazy when it comes to dressing?
A university professor Linda Przybyszewski teaches a subject called "A Nation of Slobs" at the University of Notre Dame. She has some very interesting takes on the evolution of style that she shared with CBS News.
On gloves, "Up until the 1960s. Gloves were considered a requirement."
On hats, "You were considered slightly undressed if you didn't have a hat on."
Ad. Article continues below.
On style in general, "I think style just moved toward simplicity, and eventually slipped into stupidity."
So have we really become stupid? Is our loss of dressing nicely for anyone at all just part of the general loss of respect society has become complacent with?
There's no harm in putting some lippy on, wearing a nice outfit with a nice bag and nice shoes. There's no harm in dressing up a little instead of dressing down like we so often do. A friend said that we simply have a culture who refuses to dress up – and I think she may be right.
Tell us, do you still dress up? Do you remember the days when you dressed to match the level of respect for an occasion? Share your memories and thoughts with us in the comments below…