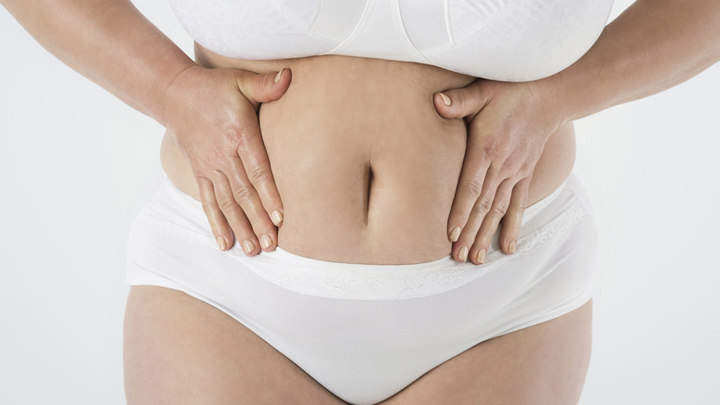 The skincare brand Dove have spoken about body confidence and loving the skin you're in for years, and they're one of the only brands that does so openly and consistently. This is surprising considering the stats and the reality of the matter: 85 per cent of women in the world experience some kind of body confidence issue that stops them from living their lives.
The Dove Global Beauty and Confidence Report, which interviewed 10,500 females across 13 countries, found that women's confidence in their bodies is on a steady decline, with low body esteem becoming a huge challenge shared by women and girls around the world – regardless of age or where they live.
CanIndia reports the study was conducted in two phases with the first phase taking place in late 2015 with 7 countries. The study was then further broadened with another 6 countries earlier this year.
In total, 6000 women aged 18 to 64 and 4500 girls aged 10 to 17 were interviewed in India, the US, UK, Brazil, China, Japan, Turkey, Canada, Germany,Russia, Mexico, South Africa and Australia.
It seems the media aren't doing enough to encourage more body confidence – 71% of women said they want the media to better job portraying women of diverse physical appearance, age, race, shape and size.
A huge 69 per cent of women said the main reason they feel a certain way about their body is directly attributed to media and advertising's false standards of beauty, while 56% of all women say social media also perpetuates unrealistic views on appearance and weight.
The study also revealed the impact low body esteem has on a woman, with nearly all women (85%) saying they forgo social events and catch-ups with family or loved ones when they don't feel good about the way they look.
Further to that and perhaps more shocking, 9 out of 10 (87%) women confessed that they have stopped eating when they felt unconfident.
"This latest research shows that low body confidence is a global issue," says Dr  Nancy Etcoff, Assistant Clinical Professor Harvard Medical School, Director of Program in Aesthetics and Wellbeing, MGH Department of Psychiatry.
"Though troubling, these results are also unsurprising, given the increasing pressures women and girls face today. We need to help empower women and girls in many ways, including increasing body-confidence education, driving meaningful conversations around the pressures women and girls face, and advocating for change in how females and their appearance are talked about and portrayed in the media."
The report showed 60 per cent of women believed they needed to meet certain beauty standards, while at the same time, 77 per cent agreed it is important to be their own person and not copy others.
And even though 83 per cent of women say they want to look their personal best rather than follow someone else's definition of 'beautiful', there is still clearly a divide between the positive attitude and what really happens in someone's head.
It is clearly still an issue but one seldom talked about – will you ignite the conversation?
Tell us: have you ever felt unconfident or stopped doing things because of your physical appearance?
Comments