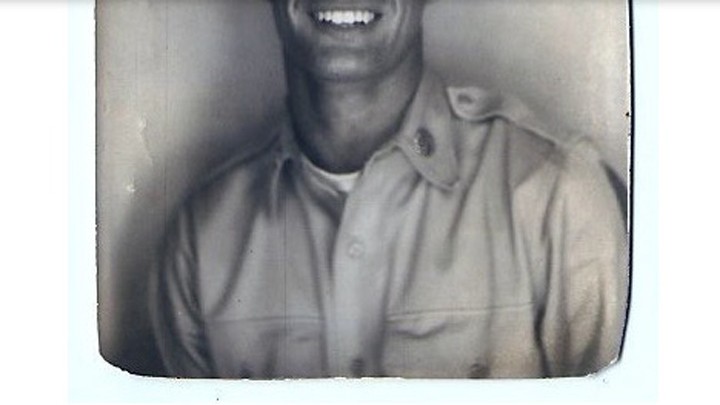 On Monday we posted about a "Hot Granddad" who has taken the internet by storm!
In case you missed it, Reddit user Derek shared a photo of his granddad before his deployment to Korea in 1950. The photo has since gone viral with people all over the world swooning over how attractive this tall, dark and handsome man is.
Derek even had people applying to be his grandma and asking if he, now 86, is single.
Unfortunately for those smitten with his picture, Thomas (Derek's granddad) is still married to his wife of 60 years, Fleecie.
We noticed a lot of you posting photos of your loved ones on the story, so we decided to dig further and find even more!
Incase you need a refresher, here is the original "Hot Granddad":
Everyone's losing their minds over this hot granddad https://t.co/4TrNzM07Nopic.twitter.com/xwb6npsnNB

— Metro Life (@MetroUK_Life) February 17, 2016
This time we decided to search for grandmas as well, here is what we found:
My grandparents were so hot pic.twitter.com/NNJPOxBi6r

— liv (@xliviryanx) December 31, 2015
#parents 33 Insanely Hot Grandparents When They Were Teenagers https://t.co/azPxOL9bpG pic.twitter.com/NGCOV2ldMC

— Family Life Program (@familyliving1) March 3, 2016
@BuzzFeeders My grandma in her graduation photo, 1959 or 1960. She named me. #HotGrandma #HotGrandparents pic.twitter.com/Yjgss0S9oF

— killerjen231 (@killerjen231) February 24, 2016
Ok, you can't tell me my grandparents weren't smokin hot bc 🔥🔥🔥🔥 #dimes pic.twitter.com/Vji9ByM1ZB

— Lunden Mouton (@lundenclaire) February 18, 2016
Look how hot my grandparents are like seriously pic.twitter.com/9P3scNAeAf

— Mary Claire (@_murclur) December 25, 2015
Can we just talk about how hot my grandparents were pic.twitter.com/OKdVF6Enyc

— Nicole Cardoso (@nicoleemarie_) November 8, 2015
— Chlo (@chloejaesmit) February 9, 2016
@BuzzFeeders @BuzzFeed My hot grandparents were dancers on Broadway ☺️ pic.twitter.com/UiqfTsetQB

— Kat Andrusco (@katandrusco) February 24, 2016
Show Us Your Hot Grandparents When They Were Younger pic.twitter.com/AwTA7xZ2yC

— claire (@_Ebuz) February 24, 2016
I can't get over this perfect couple in Buzzfeed's stupidly hot grandparents story. https://t.co/Z2txbVlbCA pic.twitter.com/h6jnwg7tAO

— Max Weiss (@maxthegirl) March 2, 2016
these hot grandparents when they were younger 😍 pic.twitter.com/MSspS85ZKb

— BuzzFeed Community (@BuzzFeeders) March 2, 2016
Buzzfeed also put out the call for more "Hot Grandparents" and were flooded with people tweeting old photos of their grandparents!
We would love to see some more photos of your parents, grandparents or even yourselves!
Do you know anyone who could be a "hot grandparent"?
Comments