The hidden toll of thinning hair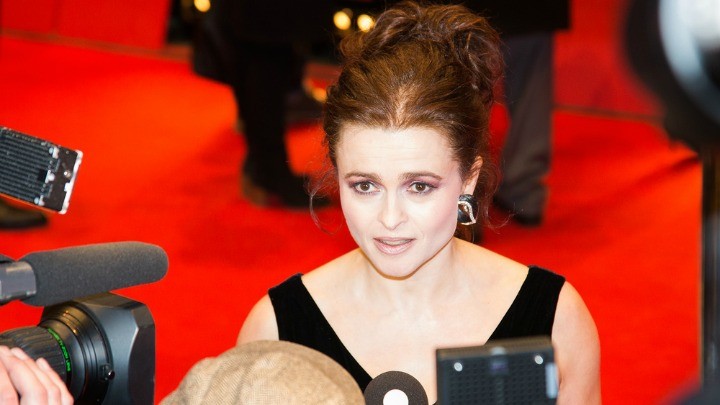 When Hollywood starlet Helena Bonham Carter popped out the shops recently, the paparazzi went mad trying to capture her shocking look. Never mind the crazy clothes – was the kooky actress going bald?
Bonham Carter, who is typically seen with voluminous hairdos, may just have been having a bad hair day, but it raised the question of how society treats female hair loss, something that affects as many as 40 per cent of women by the time they reach middle age.
Helena Bonham Carter had a slight case of bedhead this morning 😳 https://t.co/fxDwwfnEU2 pic.twitter.com/hgXo2VEWws

— Daily Mail Celebrity (@DailyMailCeleb) October 20, 2015
For most people, it's one of those facts of life: as the hormones are turned down, the hair starts thinning out.
Ad. Article continues below.
But while this happens to men without too much fuss, for women, losing our hair can be devastating for our self-image and emotional wellbeing. And many women are forced to suffer in silence, with doctors unlikely to provide much help, solace or – for that matter – understanding.
A typical response from a health professional would be "there's nothing we can do about that" or "you'll just have to learn to live with it".
The problem is, hair loss is not life threatening and doesn't cause any actual physical harm. But it can change your life.
Sarah Vine, writing in the Daily Mail, suffers female pattern hair loss, which is caused by a combination of stress, hormonal imbalances and a hereditary predisposition.
She says, "Our hair is inextricably linked to our sense of self. Which is why losing it is so traumatic."
Ad. Article continues below.
Since "coming out" about her hair loss, she has spoken to hundreds of women who have experienced thinning or bald patches and reports, "All speak of the same feeling of embarrassment and low self-esteem, of feeling inferior to 'normal' women, of humiliation and panic attacks.
"Some isolate themselves from society, afraid to go out in public; others, like me, are more bullish. If someone were to comment unfavourably on my hair now, they'd better be quick on their feet."
What doctors and society fails to understand is that losing our hair – be it a thinning out or the growth of a bald patch – can take an emotional toll that can affect our wellbeing, our happiness and, in some cases, our health.
While no one wants to be judged on their looks, particularly as we get older, but if Bonham Carter is indeed losing her hair, she has our sympathies.
For thinning hair is no laughing matter; it can be an important factor in the wellbeing of an older woman, and should be treated with due respect and support.
Have you experienced thinning hair or hair loss? How does it impact your health and happiness, or the way you feel about yourself?