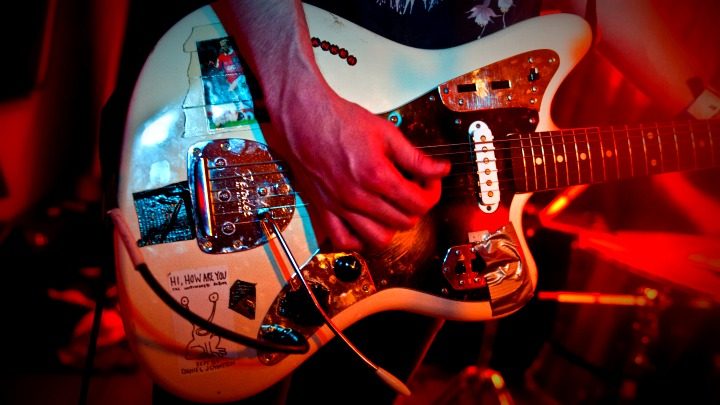 Do you remember the glory days of the 1970s and '80s when seeing a band perform live defined your weekend social life?
It was the thing you looked forward to after a long working week; heading to your local pub for a dose of live music, and the pub bands performing were often top notch quality. Think Cold Chisel, Midnight Oil, Paul Kelly and the Divinyls who all cut their teeth on the pub circuit.
Starts at 60 has put together a list of the great Australian pub rockers.
Divinyls 
There were few Australian rock bands like the Divinyls. Not only did they have incredible tunes ('Boys In Town', 'Pleasure and Pain', 'Science Fiction' to name but a few), but they were led by Chrissy Amphlett, a woman who had such a stage presence she demanded your attention. The band was inducted into the ARIA Hall of Fame in 2006, and in 2013 Amphlett died after a protracted battle with breast cancer.
Cold Chisel
Getting its start in Adelaide, Cold Chisel had success from the late-'70s right into the 2000s. Perhaps the most distinctive of Australia's 'pub rock' scene the band highlighted a working class lifestyle, which only added to their popularity. Hits like 'Khe Sanh', 'Breakfast at Sweethearts' and 'When the War Is Over' all made it into the charts, but the band's highest-ranked hit was 1982's 'Forever Now'.
Hunters & Collectors
Singer-songwriter and guitarist Mark Seymour joined forces with John Archer (bass guitar) and Doug Flaconer (drums) to create the Hunters & Collectors in 1981. Another founder was engineer and art designer Robert Miles. The band is widely recognised for its strong percussion, noisy guitar and driving bass lines. Hits include 'Talking to a Stranger', 'Throw Your Arms Around Me', 'When the River Runs Dry', 'True Tears of Joy' and 'Holy Grail'.
The Black Sorrows
Arguably one of Australia's most enduring touring bands, The Black Sorrows, with Joe Camilleri at the helm, has a playlist of well-crafted songs that cross blues, soul, R&B, gospel and country genres. Camilleri is a master of the craft and tunes such as 'Chained to the Wheel', 'Never Let Me Go', 'Sweet Inspiration' and 'Harley and Rose' are all testament to this. A live show with The Black Sorrows is still as energetic now as it was in the '80s.
Paul Kelly
Another hugely talented Australian artist who got his start on the pub scene is singer-songwriter, guitarist and harmonica player Paul Kelly. While you might be familiar with him as a solo artist, Kelly has also led numerous groups including the Dots, the Coloured Girls and the Messengers. With a career spanning more than 30 years and with songs like 'Before Too Long', 'Dumb Things', 'To Her Door' and 'From Little Things Big Things Grow' it's no surprise Kelly is an ARIA Hall of Face inductee.
What are your favourite Aussie rockers? Tell us about a time you saw a pub performance.
Comments