The great Australian contradiction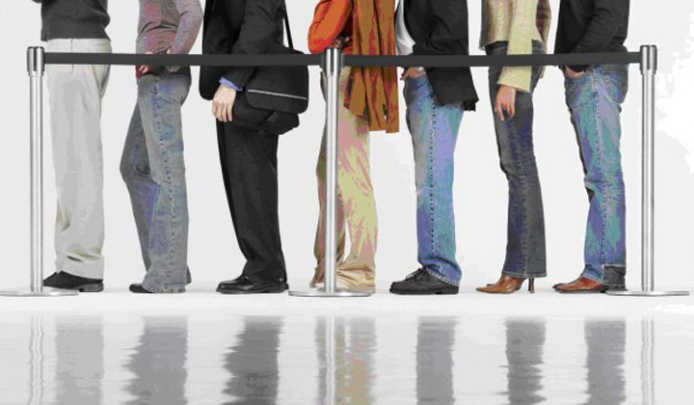 Australians. We're good at contradicting ourselves and we're very good at calling someone out for something we have done ourselves. Whether we eat humble pie or are hypocrites is something else all together but we should be able to admit that we contradict ourselves. So when some interesting information came to light recently, we couldn't resist pointing out the obvious.
We Aussies will line up for anything, or should I say, anything we really want. When it comes to standing in a queue, we are experts but it has to be a line that will be rewarding for us.
Recently, makeup giant Sephora opened in Sydney and crazed women (and some men) lined up for hours to scramble for the bargains when the doors opened – some even camped overnight. Now, pretend that the store was just another makeup retailer who had been open for years and people were wanting to buy things. We would never wait in line or stand at the door for it to open, but if we did, we certainly wouldn't be happy when we were let in – they'd made us wait!
Perhaps the difference between a queue we like and a queue we hate is that we don't like being told to wait. We would much rather make the decision to wait for a store to open or a sale to begin. The latest statistics have revealed that we spending 653 hours of our lives waiting for transport, which is nothing compared to the 6 months of our lives we spend standing in a queue or the 20 weeks we spend on hold. Sadly, we only spend 113 days laughing out of our whole life.
Some things Australians like to line up for:
Ad. Article continues below.
Transport
Clothes shops
Gelato
Exhibition openings
Movie premieres
Free chocolate
Bread
Drinks
Festival/theatre/concert tickets
Latest phones and electronics
Another reason that waiting in a line for hours on end is contradictory is because we as a nation seem quite impatient. How often do you see that person tearing down the street, weaving in and out of lanes, risking their life? Or that person tapping their foot impatiently at the cafe counter as they wait for a coffee from a stressed barista? Tell them their new favourite item is available and they're more than happy to wait…so what is the problem here?
Are we selfish or rude? Or are we just being human? Do we need an attitude change? Should we reassess our priorities? Tell us your thoughts below.