The generation getting crushed between your kids and your parents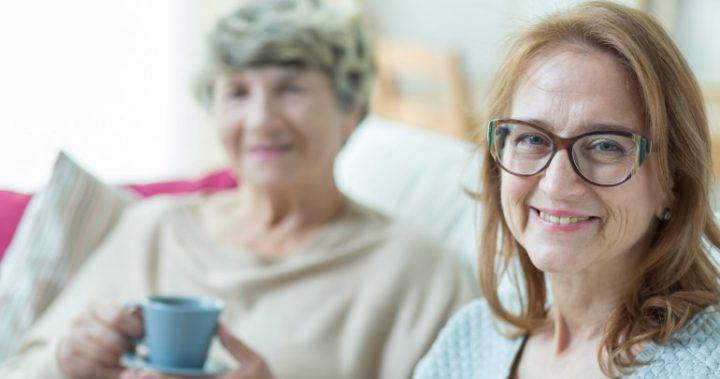 Are you a member of the 'sandwich generation'? It's that generation of people who are caring for their ageing parents while also still assisting their children and maintaining full-time work?
According to figures released earlier this year, at least one in every 10 middle-aged Australians are combining these roles. If you are finding the social, emotional and financial pressures overwhelming you aren't alone.
The Australian Financial Review says roughly one quarter of Australians will experience the squeeze at some point.
While it's certainly something those in the younger generation will experience, even the baby boomers who are in caring roles are leaving themselves exposed — especially financially — as they support their elderly parents in care.
You might be lucky enough to have family members assisting you. It's rare. Problems arise when siblings, or spouses, starts keeping score about who is doing what. However, is it right that because one has a more restrictive schedule than the other that everything falls onto the shoulders of the more flexible one?
Ad. Article continues below.
According to Carer's Australia, it is difficult to get a sense of just who is fulfilling caring duties in the sandwich generation, while the Australian Bureau of Statistics estimates — perhaps conservatively — that there are least 1.5 million sandwich carers in Australia. It is likely you will be juggling multiple responsibilities. Some of those responsibilities involve choices about employment and the redirecting of financial resources.
Aged care experts are worried more of the sandwich generation will be under increased pressure as they balance current responsibilities with that of looking after elderly relatives and their children.
Increased life expectancy, a lack of government-funded care options and increasing bills and mortgage payments are likely to make the role of caring more difficult for those in the sandwich generation.
The government-funded options are, rightly so, mostly available to those who need it most, but this has an impact on those middle-earners. What are the financial and other commitments you are facing that could impact your role as a carer?
BFG Financial Services managing director Suzanne Haddan told the Australian Financial Review, "Parents need medical help and aged care. Kids want a deposit for a first home. If you can afford both, then well and good, but if you can't, then you have to give some priority — particularly to your own financial needs."
Ad. Article continues below.
She says you shouldn't be sacrificing yourself entirely, especially if it will have a "major impact on your own retirement plans".
It can be difficult for you to identify that you aren't putting enough away from your superannuation or your own aged-care needs when you are being squeezed from both sides.
It's not just a financial consideration for the sandwich generation though. You might find your time is being dedicated to the commitment of caring for a loved one. You might also find your health needs to be more closely managed.
"It is very common to see sons and daughters of elderly patients taking on an immense load as a result of their caring responsibilities, which can put their own health at risk," Tuly Rosenfeld, geriatrician associate professor, says.
The Sydney Morning Herald wrote earlier this year that those in the sandwich generation were more likely to provide both practical and financial help to other members of their family.
Ad. Article continues below.
Seventy per cent of 600 people surveyed as part of a study by the University of Adelaide for the Productive Ageing Centre in 2012 found that 'sandwich carers' gave more cash to their children or grandchildren than their elderly parents. The figure could be upwards of $10,000.
While there are a few negatives to the situation, recent research has uncovered some of the positives. Those caught in the 'sandwich press' are often found to be more resilient and able to better cope through being able to diversify their skills, share their energy and pool their resources between roles.
Anyone who has ever had to care for a loved one knows the challenges, you are also more likely to know where there are gaps in the system that need to be addressed.
Annual events, such as Carers Week, shine a spotlight on these issues and encourage us all to offer a helping hand to those in need of respite. The hand may well be extended to someone in the sandwich generation who is feeling one hell of a squeeze.
Can you relate to this? How do you ensure you are doing not just your best for those you are caring for, but for yourself? What advice do you have for anyone new to this situation?