The garage sale is not dead!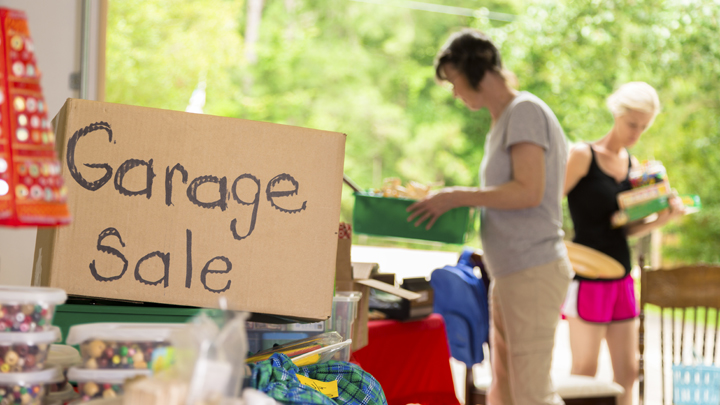 The humble garage sale has been taken over by eBay and Gumtree in the past decade but most of us won't forget getting up at the crack of dawn to sell our wares on our driveway.
This Saturday the 25th of October is the 4th annual Garage Sale Trail that will see more than 7,000 garage sales across Australia.
The aim is to promote reuse, reduce waste to landfill, enable new neighbourly connections, provide a platform for fundraising, inspire creativity and stimulate local economies.
Over the past 3 years Garage Sale Trail has grown into an epic national event involving over:
100 Councils Australia-wide,
7,000 sales nationally,
360,000 participants,
35,000 sellers, and
online audience of 2.1 million
Ad. Article continues below.
Last year's event resulted in 1.5 million items listed for reuse and over 230,000 new community connections (13 new connections per participant).
This year's event will be held on Saturday the 25th of October and will be the biggest community and sustainability event Australia has ever seen!
Garage Sale Trail is for buyers, sellers, makers and creators. Absolutely everyone can get involved!
Find the treasure in your neighbourhood – Find sales
Will you be participating in the Garage Sale Trail either by selling or buying? What will you sell? If you're looking to buy, what are you trying to find? Tell us below!