The fun way to increase your home's value and save money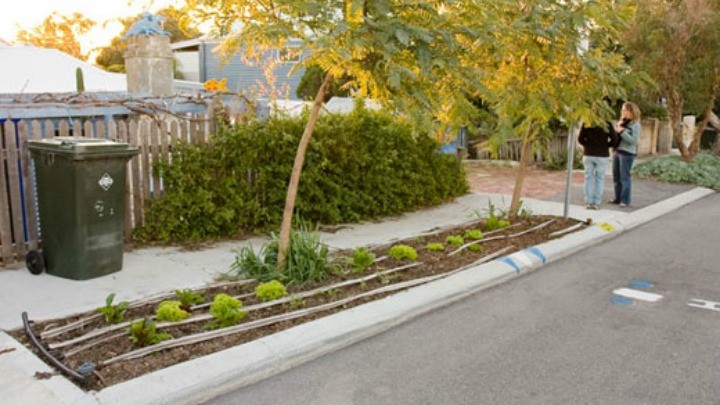 What started as a counter-culture trend is set to become mainstream as city councils embrace the idea and let homeowners make use of that useless space in front of their home.
Brisbane City Council has employed Gardening Australia presenter Jerry Coleby-Williams to establish guidelines for kerbside gardening in the city.
Also known as "verge gardening", the trend is to plant either edible gardens or ornamental gardens on the nature strip, which is typically owned by your council.
Mr Coleby-Williams told Fairfax Media, "Homes with well-tended gardens sell for around 10 per cent more," he said.
"Several studies have shown that sought-after properties tend to be in streets lined with shade trees and nature strips. These strips of cultivation soften and brighten the streetscape."
Ad. Article continues below.
Homeowner who spend a few dollars on seedlings and potting mix also stand to save money, according to the gardening guru.
"Nature strips and trees help reduce household air conditioning bills. The living surface provided by nature strips and shade provided by trees help cool streets."
The move is a turnaround from three weeks ago when a homeowner was fined $5000 for planting a verge garden. The fine was dropped when laws were changed to accommodate kerbside gardening.
For those worried about vandalism of their very public front yards, Mr Coleby-Williams said, "The best way to deal with this is (by) growing 'sacrificial' plants.
"Through work I've learned that one way to defeat graffiti (and) the destruction of new trees or plantings is by rapidly repairing the damage – ideally within 24 hours."
Do you have a kerbside garden? We'd love to see your pictures! Would you consider planting one if your council allowed you to?