The first US election results are filtering in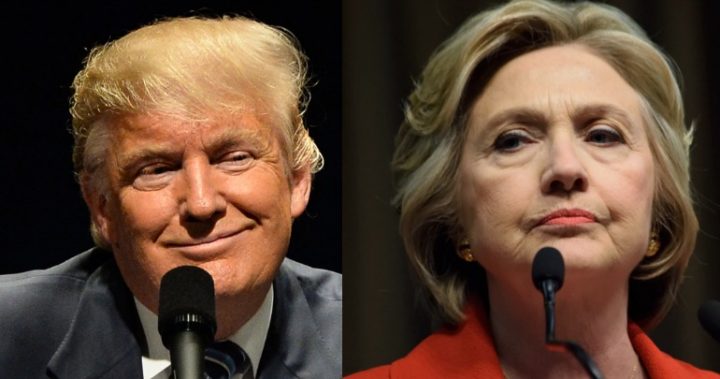 Three tiny towns in New Hampshire have become the first places US to vote, and the results are as you may have expected.
Results from the towns of Dixville Notch, Hart's Location and Millsfield all show differing splits between Hillary Clinton and Donald Trump.
So, how did they vote?
Well, the eight voters of Dixville Notch voted mostly in favour of Clinton with four votes. Two people voted for Trump, one voted for Libertarian candidate Gary Johnson and another person wrote 2012 Republican nominee Mitt Romney's name on their ballot.
It was a different story in Millsfield, where 16 of the 21 voters voted for Trump while four voted for Clinton and one added 
Ad. Article continues below.
The voting was almost evenly split in Hart's Location, with 17 votes for Clinton and 14 for Trump.
You might be wondering how these results work?
Well, it's part of "the midnight vote", which is a popular tradition in US politics.
Apparently, the laws in New Hampshire allow town with less than 100 voters to tally their votes around midnight after all eligible voters cast their ballots.
We won't know who the next president of the US for sometime yet though, with the final result not expected until around 3pm tomorrow, according to the ABC.
Ad. Article continues below.
The ABC reports that most voting will take place overnight tonight, with polling stations on the east coast closing at around 11am (daylight savings time) tomorrow.
Polls will close in another 18 states at 12pm (AEDT) and another 10 states at 1PM (AEDT).
Alaska will be the last state to have results released, with polls closing at around 5PM (AEDT).
Either way, if you're sick of the election, then you're probably not the only hoping it's over and done with as soon as possible! 
What do you think? Who will win the US presidential election?