The easiest ways to make your home burglar-proof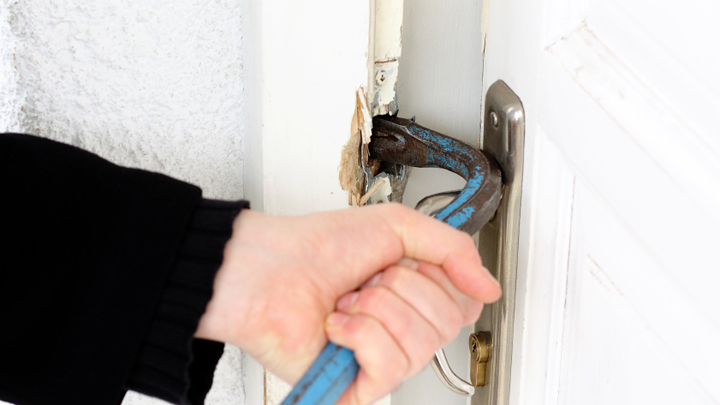 There would be nothing worse than having your home broken into, however  sadly some of us have had this happen.
There are a number of ways you can prevent theft of your valuable and treasured possessions without spending a fortune.
Here's some simple but effective tips to outsmart burglars and ensure your home is not a target for thieves.
1. Install a fake security camera
Ad. Article continues below.
If you aren't able to purchase an expensive security camera, you can pick up a dummy camera for around $20. It will give the impression that your home has a security system and deter burglars.
2. Clean out your letterbox and mow the lawn
When you're busy you can forget to check the mailbox or mow the lawn but these both signal to potential thieves that you are away from home, even if you aren't. If you truly are on holidays, make sure a trusted neighbour clears out your junk mail and tidies up the lawn.
3. Don't advertise your holiday on social media
It can be exciting but countdowns to your holiday can just give wannabe thieves a reason to visit your house. Be vague about when you're going and keep updates to a minimum, especially if you have friends of friends on your account.
Ad. Article continues below.
4. Insert dowel along sliding windows and doors
This is a simple but effective way of securing windows that already have locks on them (using dowels alone is not the smartest idea!). For double security, put a dowel in the track of sliding doors and windows, so even if someone breaks you window or door locks, they will have trouble getting in.
5. Install an alarm system
These are easy to install yourself and are much cheaper than they used to be. Most alarm system packs come with a keypad and door sensors. You can also get more professional systems with window sensors, wireless remotes and motion detectors. These are great for when you are home as well, as you'll feel much safer knowing you'll be awoken by an alarm if anyone attempts to break in.
6. Deadbolt your doors
Ad. Article continues below.
Around 34 per cent of intruders enter through the front door and another 22 per cent enter through the back door, so it's obvious that at the bare minimum, your doors should have impassable locks. One of the easiest and most cost-effective solutions is to install a deadbolt. We're not talking about the cheap option from the dollar store, but the ones that are around $25 each. They are easy to install but hard to break into!
7. Close up your blinds/curtains
If your front room gives a good view into your home, close your blinds and curtains at night and when you aren't home. At night, the light from your room will illuminate it, giving the burglar a front row seat into your house.
8. Garage timer
The garage door can easily be left open and even easier to forget that you have. You can buy a garage door that automatically closes after a preset period of time – they're around $40.
Ad. Article continues below.
9. Get a safe
You can buy a small, fireproof safe to store important documents, valuables, jewellery and even cash. Get one that can be bolted to the ground, and placed in a non-obvious spot.
10. Hidden keys
Don't be tempted to leave your key under the doormat, in a pot plant or under a rock – burglars know all the tricks. You can purchase a combination lock box from a hardware store and screw it in an inconspicuous spot with screws that can't come out.
11. Motion detector lighting
Ad. Article continues below.
Put motion detector lighting anywhere near entrances and down the side of your house. Motion detector lights are a proven crime deterrent can be bought for around $15, either wired to your house or running on solar.
12. Get a dog
The best way of detecting a theft is to have a dog! Even small dogs can be enough to scare off a potential thief. Otherwise, having a 'beware of dog' sign even if you don't have a dog is a handy deterrent.