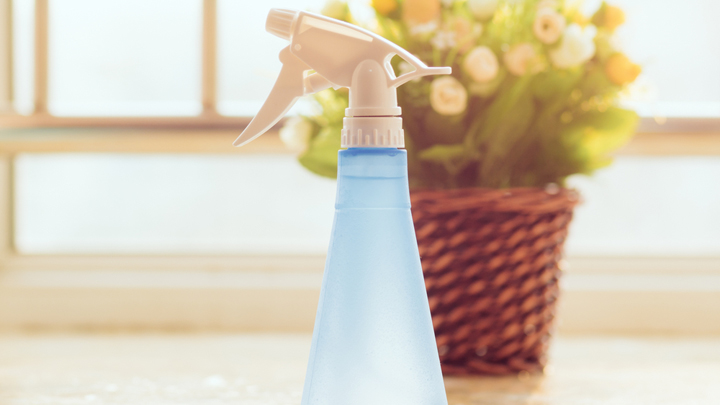 This DIY trick requires just three ingredients, leaves no streaks and will only cost you $0.65 to make!
My family now swears by this mix to clean the kitchen, fridge, oven and appliances.
It's also incredibly useful for bathroom tiles, wooden tables, mirrors and glass windows. Have you tried this formula for yourself? Here's how…
Ingredients:
Water
White vinegar – the smell will only last a few seconds and then vaporise
Eucalyptus oil, which has 10 benefits of use (if you don't enjoy the smell substitute for tea tree oil)
Empty spray bottle (clean).
 Method:
Fill water into the spray bottle half way
Fill remaining half with white vinegar
Add 10mls of eucalyptus oil (or tea tree oil).
Without any chemicals added, this cleaner is very kid friendly. Happy cleaning!
Will you try this in your home? Have you ever tried this life hack before?
Comments