The day I look forward to each week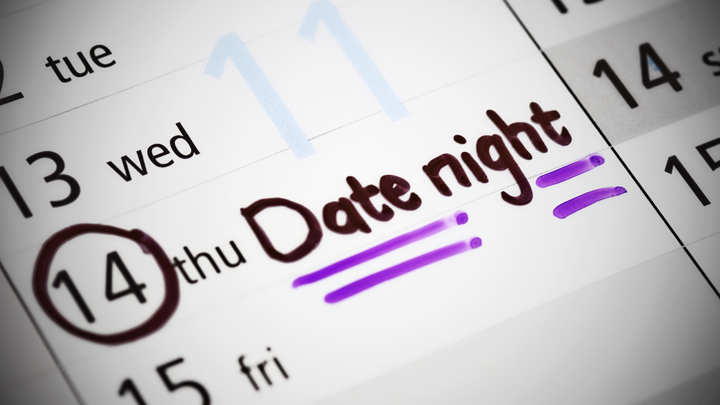 There is a day I look forward to each week. No, it's not Friday or Saturday, it's Thursday. But why would that be? Pension day? Nope….it's my date night with my husband.
Since we were in our 40s, Daryl and I have taken a day each week to appreciate each other. Some may say this is overkill but when you have a disabled son at home plus 3 grandkids from your other children, you don't have a lot of time to just be together! Daryl is still working as well while I'm a full time carer so our date nights are all the more special.
Over the years we have wined and dined at some amazing restaurants, but it's the times where we've grabbed some cheap takeaway from China town and taken a stroll through the city to a nice park, or just looked over it all from the Yarra, that makes me the happiest. We decided to do the special date nights about 20 years ago when our son Jared was 15 – he has a profound intellectual disability and cannot function day-to-day, let alone minute-to-minute. The stress of the past 15 years had taken its toll on our marriage and at one point, we contemplated separating for the sake of our sanity. Now I'm not saying that date nights saved us – it took a lot of extra effort – but they made us rekindle our love for one another in the simplest of ways.
I've seen marriages fall apart after children, work, friends and family steal away their time. I've seen the consequences of not finding time to simply talk to one another or to take a break. Daryl and I can't go on holidays because of Jared, but this date night once a week is like a mini holiday in itself. When I get down or feel like giving up – I'll admit, like any family carer, I've wanted to throw in the towel – I just quietly envisage my husband and I on our next adventure.
Ad. Article continues below.
And if you don't have a partner, one of my friends recently told me she likes to take herself out for a nice dinner or breakfast just as a little treat. She's not a carer but she is busy and constantly surrounded by people whether it's bowls, bridge or a baby! And another friend is retired with her husband but since they just watch TV, take care of their grandkids or go to lunches, getting dressed up is fun, even if it's down to the local RSL. I think we have forgotten the date night….but it's a fun way of spicing your life up with your partner. Take some time out and just enjoy what you have. My date night this week is at the drive-in theatre! I'm already planning my little retro outfit.
Do you still go on date nights with your partner? Where do you go? Why do you do it? Tell us below!