The dangerous behaviours of our teenage grandchildren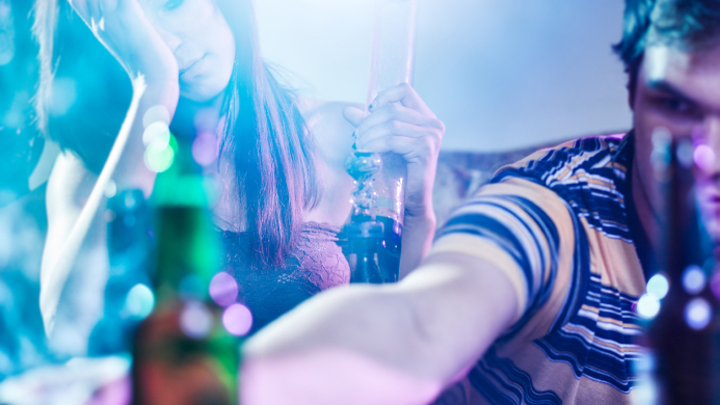 Our teenage grandchildren are growing up before our eyes but new data is showing that they are getting more and more out of control.
We've watched them grow up and develop into independently-thinking young adults, but at the same time, with that added responsibility comes the power to make decisions, for better or worse. Two new lots of statistics this week reveal that our teenage grandchildren are participating in dangerous behaviour that could have far-reaching consequences.
Australian teenagers, aged 15 to 19 are drinking more than adults, with consumption rising 13 per cent in the last decade.
According to Farhat Yusuf and Stephen Leeder, from the University of Sydney, women had consumed 40 per cent less alcohol than men in 2001, but only 33 per cent less in 2011-12, which is worrying considering the vulnerability of young women when they drink.
Teenagers surveyed had an average daily consumption of 7.1 standard drinks, compared with 4.3 for adults – absolutely shocking news. This is averaged out over a week, but for teenagers to be consuming deadly amounts of alcohol, there is something going wrong.
Ad. Article continues below.
One of the report's authors, Professor Stephen Leeder, says the statistics should be a wake-up call: "Society needs to discuss alcohol and come to a much better understanding of its ill effects."
"Alcohol is in many respects similar [to cigarettes]", he said. "There should be more education about its sensible use … to disabuse people of the way of thinking that this is a way out of life's difficulties". Do you agree?
Our grandchildren's brains are still growing into their 20s and drinking alcohol as a teen disrupts that development. The longer teenagers delay drinking alcohol, the best chance they have of reaching their full potential as an adult.
The best thing we can do as grandparents is start the conversation about the dangers of alcohol without being too strict or judgemental. It can be difficult though to get through, and some children as young as 12 can be drinking without your knowledge.
Another prevalent issue in teens is sexting – text messaging sexual images to their peers. Again, children even in primary school have been reported to send naked photos amongst themselves, without realising it can be classified as child pornography.
Ad. Article continues below.
New research by the Australian Institute of Criminology, has revealed half of Australian teenagers have used their mobile phone to distribute a sexually explicit photograph of themselves.
Shockingly, 15 per cent of teenage boys and 10 per cent of teenage girls have sexted more than five people, while 20 per cent admitted to showing a private image they had received to a third party.
And teenage girls were more likely to send a sexually explicit message because they find it 'fun and sexy' and not because they feel pressured to do it.
Murray Lee, an associate professor in criminology at Sydney University, said the majority of Australian teenagers will sext at some stage and "Lots of kids are doing it, but not very often, and not with many people", he told the Sydney Morning Herald.
This makes our role as a grandparent even more difficult because it's hard to broach sexual subjects with grandchildren, but limiting their access to images that endorse or promote sexualisation could help them to see it's not "cool".
Ad. Article continues below.
But at the end of the day, being a grandparent is a unique role because sometimes our teenage grandchildren can feel more comfortable talking about serious subjects with us than their parents. Let's use that bond to keep our grandkids happy and out of danger.
Tell us, do you have teenage grandchildren? Do you worry about their dangerous habits?