This 89-year-old grandma bridesmaid will warm your heart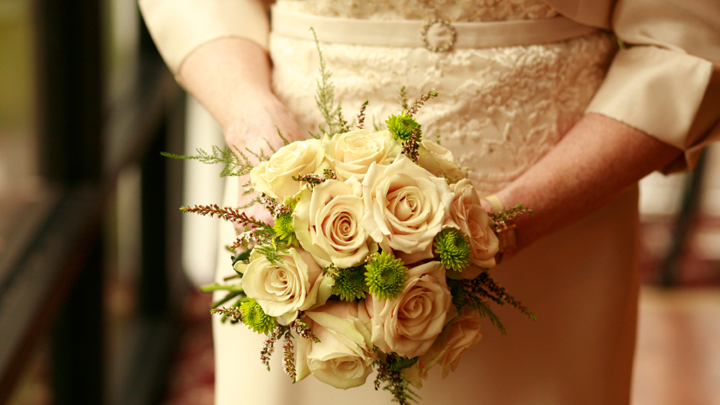 This bride asked her 89-year-old gran Betty to be her bridesmaid and the photos have gone viral. It shows you're never too old to be a bridesmaid.
Apparently, Nana Betty asked, "why would you want an old lady in your bridal party?" but the bride insisted and the photos are priceless. Nana Betty looks beautiful in the bridal party and even looked to be the life of the party! She even danced the night away and had the entire wedding party laughing at her words of wisdom.
Nana Betty told the bride, "You're only as old as you feel and I feel young today. We'll all grow old, but we don't necessarily have to grow up!".
"She had the entire wedding party laughing with her words of wisdom and funny comments throughout the day," the bride, Christine Quinn, who is very close with her grandmother, told Huffpost. "Nana got on the party bus with the rest of the wedding party instead of 'going home to rest' but did not tell my mom (her daughter). She also danced the entire night away, including an adorable moment when she and my husband's grandmother, Bellsie, danced together. It was amazing".
Take a look at the fabulous photos below and tell us, what you think of the 89 year old bridesmaid and grandma?
Ad. Article continues below.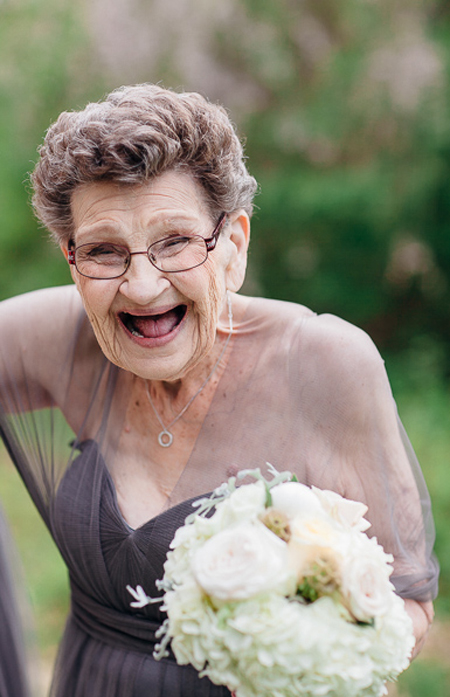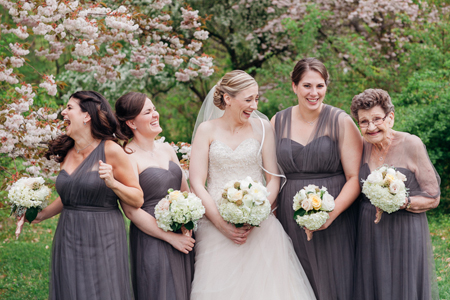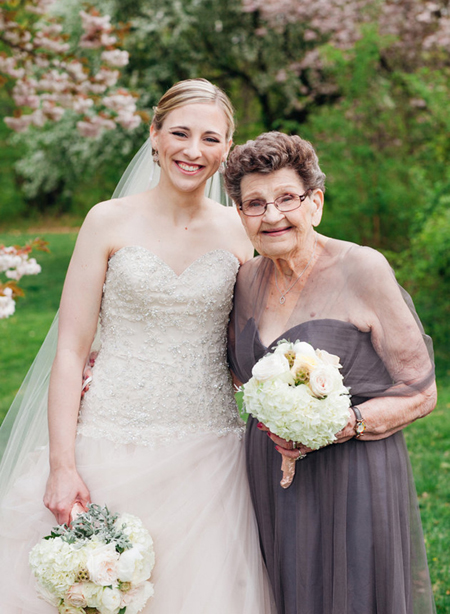 Ad. Article continues below.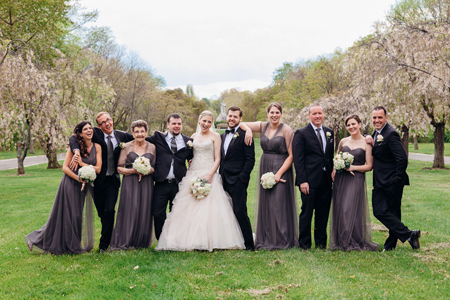 Image source: Sweet Water Portraits
Tell us, have you been a bridesmaid before? Can you imagine being your grandchild's bridesmaid?