The conversations we have as we get older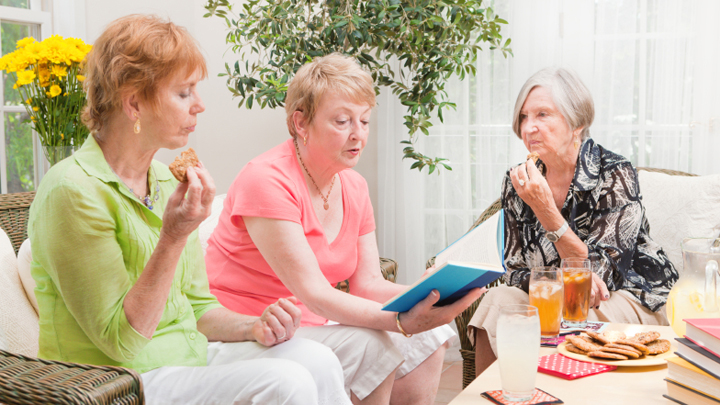 I was listening in on a conversation some women were having at a coffee shop the other day. Maybe I was eavesdropping, but I couldn't help but be intrigued. They were, like me, in their early-mid 60s and were talking about the men they were dating. My God, I thought! They're talking about dating? They are in their 60s! But then I realised, we've have practically come full circle in what we talk about as we age – our partners sadly die or leave us after many years, and we go and look for another with varying degrees of success….then we talk about it in coffee shops.
I have to say I was surprised as only a week before, I overheard a conversation in the lunch room at work. Two 40-year-olds were talking about their weekends – one had gone out on the boat with the kids and husband. The other enjoyed some Moet with her partner for their anniversary, as they watched some fireworks from a nearby celebration on the deck of their very big home in their very affluent suburb. The nonsense that was coming out of their mouths was unbelievable! They didn't stop for a breath as they discussed their cars, fitness regimes, sex lives and most of all, the money they had. It was appalling and it made me wonder – is this really all we can contribute to society? Have we lost our personalities?
My son was telling me about the debate he'd had with his friends about who would or should win the Queensland election. Now, that is some interesting conversation. But isn't it supposed to be the other way around?! The 60-year-olds should be talking about the election and the young ones who be talking about dating! I, personally, prefer to talk about a range of topics, but never about money, dating or politics. I don't have a lot of friends per se, but when we are together, my mind tends to switch off. Sometimes I wonder if anyone my age wants to talk about interesting, thought-provoking things like science, spirituality and expanding one's mind…! Are there people out there like me?
Ad. Article continues below.
When people ask who their ideal dinner date would be, they usually say Oprah, or the Queen, or George Clooney. But I would just love to have a rousing conversation with someone in their 60s who has travelled the world and has had profoundly beautiful and amazing things happen to them. Someone who threw the bowlines in and sailed away from the safe harbour. Who never sat at their desks in a little box, typing away their entire lives. Someone who speaks richly and can teach me things. Sure, gossiping can be fun from time to time, but I crave meaningful conversations in my 60s – does anyone else?
What do you talk about with your friends? Do you agree with this writer? Do you have meaningful conversations or do you speak about surface-level things? Tell us below.