The chip thieves that are terrorising a Melbourne suburb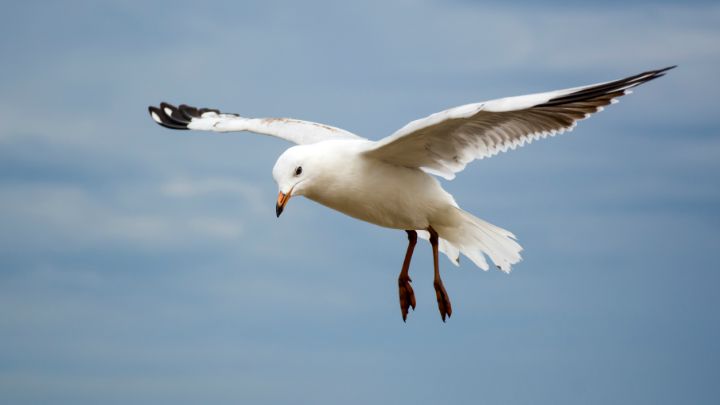 A Melbourne suburb has been terrorised by up to 20,000 seagulls for the past 20 years. The vast flocks of birds feed at the local tip then swarm all over town, Hitchcock-style, dropping their white bombs and deafening people as they screech past.
Business owners in Clayton South are forced to constantly wash their stock and premises, and have had to install nets and spikes to prevent the gulls from nesting on their property. One business owner told The Age he had spent $60,000 on seagull deterrents.
Along with the noise, there is the stench of poo, and the birds make shirt work of trashing a roof or blocking a drain with their excrement.
Kingston City Council has come up with just about every seagull deterrent thinkable, from physical barriers to scarecrows to noise deterrents, but still the gulls plague the town.
Locals say the council has let the matter get out of control, and now the only think left to do is kill the birds.
Ad. Article continues below.
Seagulls are a protected species, so businesses or the council will need to apply for special dispensation to cull the gulls. With a permit, they can kill adult birds and take their nests, eggs and chicks; provided all non-lethal options have been tried.
Seagulls aren't the first birds to create havoc in Australia. The white ibis, or "dump chook" or "tip turkey" created such a mess in Sydney that public bins had to be redesigned. Meanwhile, tens of thousands of Indian mynah birds are culled in Canberra each year. A cockatoo cull in Sydney's King's Cross caused controversy in 2011.
Have you ever experienced pesky birds? Do you think this town should be allowed to cull the seagulls creating havoc in their area?