The child I was is the person I have become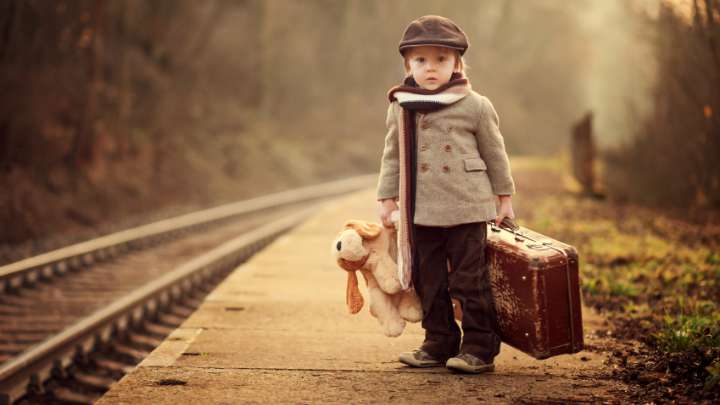 If you ever have the good fortune of hearing Dolly Parton speak about her childhood, you won't be left with a sense of despair over how little her family had, how basic their Smokey Mountains life was, or how food and money were scarce. Like Dolly, you'll take away images of family, love and, of course, music.
Dolly likes to talk about her childhood because although it was harsh, it was happy – and not having TV means she learned to play just about any instrument that makes a noise. Coming from such a poor family has made her a shrewd businesswoman and a top-notch professional, too.
"If there's one positive thing to say about being poor, it's that it makes a person more creative," she says.
On Australian Story recently was another tale of a young man overcoming a rough childhood. Corey White is a comedian whose stand-up act is taking the world by storm. It is both hilarious and heartbreaking, being based on his brutal childhood with a heroin addict for a mother and a "jack of all crimes" father.
White spent his youth in and out of foster care as his parents spent stints in jail. He survived that by being smart, funny and a bookworm, but fell into the tragic pattern of life and wound up addicted to ice.
Ad. Article continues below.
White is clean now and recently made his mark at the Edinburgh Fringe Festival. He says his addiction to comedy saved him, and audiences are lapping up his real-life story, delivered with humour.
"They're the kind of laughs I like giving people more than anything else, the ones where you fully acknowledge the absolute horror of this world and somehow when people laugh you feel better," he says.
I've been thinking about childhoods lately because I recently learned the story of a friend, sadly at her funeral. This warm, kind and faithful woman had a terrible time in her early life, losing her mother, with her father's kindness lost to the horrors of war. Mary was left largely in the care of a brutal nanny who locked her in the cupboard for hours on end and withheld food as punishment for minor "crimes".
The woman I knew was forever pressing a biscuit into your hand and asking, "have you eaten?" No wonder, considering her early years. And she was tough, God was she tough. She raised five children on her own and taught hundreds more.
It seems to me that there is an awful lot of pressure on parents these days to ensure their children have a "happy childhood". And while that's great, and we only want the best for our grandkids, I guess it's important for parents to know that, if things don't go perfectly, sometimes it's okay.
Ad. Article continues below.
Not that I'm suggesting anyone lock their kids in a cupboard or leave them in foster care, but it doesn't have to be all trips to Disneyland and ice-cream after dinner, does it?
Baby boomers grew up in a time of prosperity and hope – I guess that makes us the lucky ones. We all bear our scars, and have memories we'd rather leave behind, but whether it was happy or hard, our childhoods certainly shape the person we have become.
Was yours a happy childhood? Or did hard times shape your character?