The Brisbane boy helping over 60s with their IT and computer problems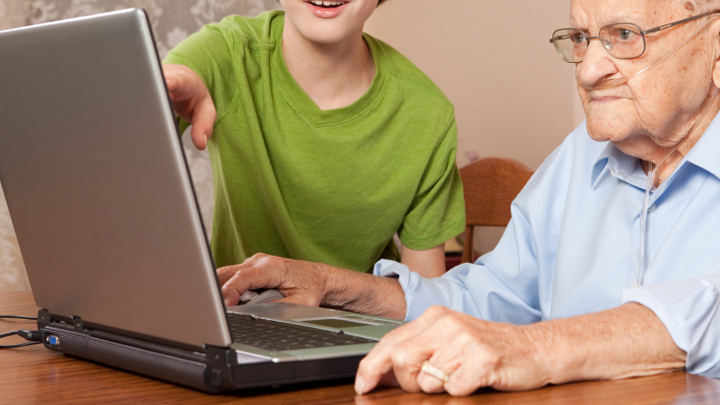 A lot of the people on Starts at 60 are quite computer savvy, however not many of us are able to fix an almighty issue when it occurs. And some of us don't have people in our lives that can help us readily, or know a technician who is affordable.
Enter Louis Umashev: a 13-year-old from Brisbane who saw a gap in the market, and an opportunity to make some extra pocket money.
Although he's a computer lover, he isn't stuck behind a screen all day by himself, he's using these skills at such a young age to help people over 60s.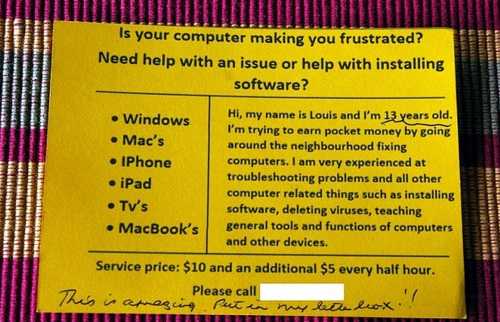 Daily Mail has reported that young Louis is successfully building a loyal clientele in his hometown by providing cheap IT support to the elderly in his area. He came up with the business idea after helping his 68-year-old neighbour Allison Hegh with her computer problems.
Ad. Article continues below.
"A lot of the people around Hamilton are retired or elderly so I thought I could turn this into a business and make a little money out of it," Louis told Daily Mail Australia.
He dropped some flyers around the neighbourhood and within weeks had quite a lot of seniors requesting his services.
"I am very experienced at troubleshooting problems and all other computer related things such as installing software, installing software, deleting viruses, teaching general tools and functions of computers and other devices," the flyer reads.
When asked about the difficulty of the requests he gets, Louis is very humble. "They aren't hard issues for me, most of the time I help install software or teach them when they don't know how to do something".
"When elderly people were brought up they didn't have any technology or computers in their childhood and that is why they find it really hard to learn.
Ad. Article continues below.
"It was a part of my childhood and I know a lot about technology so I thought I could help", the teenager said. How sweet!
Charging a modest $10 an hour, and $5 for every additional half hour, Louis said he thought his prices reflected how simple the tasks were that he was asked to complete.
"A lot of my friends say I.T people usually charge hundreds of dollars and I thought that is just crazy! Most of the problems the elderly have are just basic problems that anyone can solve", he reasoned.
Louis's neighbour Mrs Hegh, 68, said his business caters to older people who don't have family members around to help with smaller tasks. "He is perfect for people over 60 who need a grandson and don't have one. John has lost his Google so Louis is going to help him find it today".
What an awesome idea!
Isn't it great to see such kindness, care and resourcefulness at such a young age? Do you have someone to help you out with IT issues?