The boomerang kids and sex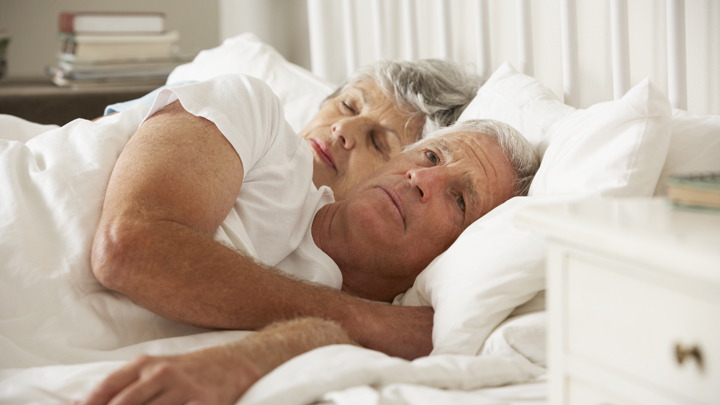 Johns Hopkins professor Katherine Newman, whose book The Accordion Family investigates how the global economy has shifted the dynamics of the American family. She has observed that the flow of children that she aptly calls the boomerang kids, moving back home to Mum and Dad (or just one parent) after further education, has now reached "epidemic proportions". I believe that the same applies to us here in Australia, don't you think?
Are you in such a situation and it is having an effect on YOUR sex life?
Normally, the parents of the "boomerang kids" were also the first generation that broke the mould on sexual liberty to begin with. We were the first ones to have lived together without being married and, to a certain degree, had enjoyed an extraordinary amount of sexual freedom rarely afforded to previous generations.
As a result, Prof. Newman argues that our kids have a much easier time being sexually active in their parents' home than those who came before. Newman continues, "They are not really the kind of parents who are extremely conservative on these matters and would be somewhat hypocritical if they were".
Ad. Article continues below.
What happens though if you are no longer with your offspring's biological parent and are now living alone or with a new partner? Or, you were enjoying the single life to the hilt and then suddenly your son or daughter is back again! How would that affect your sex life and theirs?
Well in the first place, it is probably easier for you to have a bit of you know what during the day, than your kid who is at work, as you are by now probably retired or semi-retired. You are still full of energy, and not having to go out to work allows you to enjoy your daytime romp. This is also due to your energy levels being higher during the day, rather than after having had an evening meal, accompanied by a glass or two of wine. Whereas your kid will probably want to have sex at night after having chatted up a willing partner and brought them back to YOUR home.
Interestingly enough, Prof. Jeffrey Arnett, research professor of psychology at Clark University, who coined the term "emerging adulthood," believes that the truth is a little more complicated.
"Even relatively liberal parents find themselves unable to accept that situation, even though they know their children are sexually active and may have been for years. They, by and large, feel uncomfortable with the presence of their children's sex life in their home".
Ad. Article continues below.
It appears that this boomerang situation is capable of creating issues surrounding sexual behaviour for all parties concerned.
Unlike Newman, Arnett has found that the legacy of the sexual revolution hasn't created an older generation, which is more accepting, but as a matter of fact, is less so. "I think a lot of the parents were involved in the sexual revolution, and, looking back, they see a lot of negatives in it. They think there was not enough attention to the commitment in the relationship and there were definitely negatives like unintended pregnancy and sexually transmitted infections. And so it's not just hypocrisy, it's them, from the perspective of their middle age, knowing all too well the negative consequences that can result from premarital sex".
I have come across this boomerang situation a few times, where the children had left home for further education, but then for mostly economic reasons moved back into their childhood home. If their parent was single, I have often heard the comment that the home had then become a "sex free zone" for the single parent, once the boomerang kid installed him/herself again.
However, if approached correctly, I believe that the boomerang kids and their parent(s) can foster a more adult relationship, where they create an open forum of discussion on many different topics.
Everyone involved in such a situation is strongly advised to embrace this particular subject – SEX. In my opinion, debating this issue and setting boundaries, which are comfortable to all parties involved, is absolutely essential for successful multi-generational living.
Ad. Article continues below.
Most importantly, creating a home where a discussion of sex is embraced between the two different generations (no matter how uncomfortable it may get) can help foster better relationships and improve the attitude toward sexuality in general.
Happy days and nights for everyone.
What do you think? Have you had a similar situation to the scenario above? How did you or will you deal with it?