The blind leading the blind: will our future generations be without basic life skills?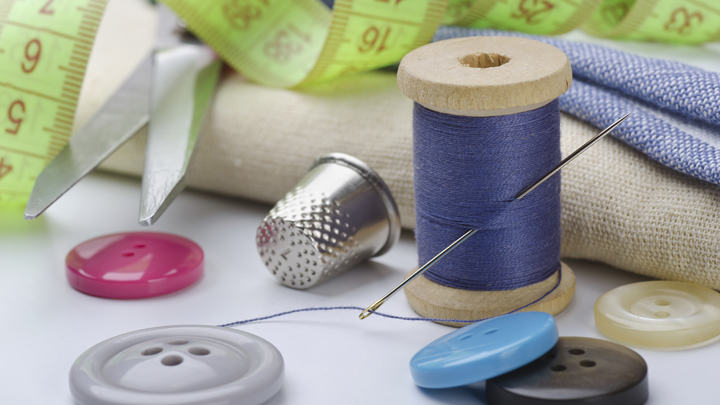 When we were young, our mum and dad could do anything – they could cure a cold and fix your toys. Mum could sew your hems and Dad could change the light fittings, and sometimes vice versa. But was this handiness passed down to our children's children? It feels like the younger generations have no desire to do things for themselves…after all, help is just an app or button press away.
A recent survey of over 500 women found that us baby boomers have a good knowledge of maintenance tasks, whereas our younger peers aged 18-33 have low mastery of the same basic skills. This is disappointing given the fact that so many of us pride ourselves on our usefulness. My husband and I love to make things: he makes jewellery and I paint watercolours and sell them. My grandchildren are 20 and 24 and they would be stumped if they were asked to change a gas bottle or simply sew a button.
I asked my daughter why her daughter and son didn't have the same life skills I had taught her and she said that the world was a different place now – when they were growing up she didn't have time to sit down and show them how to sew and my son-in-law didn't have the time to cook with them despite being a chef. It was never on their priorities list though she has admitted to me she wished she didn't have to help them when they were stranded all the time. Her 24-year-old daughter constantly calls her dad: "Can you get rid of this spider?" "There's a strange smell…" or "I don't know how to change this lightbulb". It is really sad.
Even when I was my granddaughter's age, I took pride in my abilities to do things. I was proud as punch when I sewed a skirt for my high school formal, and felt great when friends would compliment my beautiful home that I had fixed up myself. It makes me wonder if we have let our grandkids down by now showing them the importance of initiative and making yourself useful.
Ad. Article continues below.
Last year my nephew (aged 34, mind you) asked my sister if she could show him how to turn the washing machine on! He is 34! How did he get by until then? I had no idea but I certainly wouldn't have mollycoddled my kids to the point that they couldn't think for themselves, but my sister insists she didn't know he hadn't been able to do his washing…in fact he used to do it when he was a teenager. Little did we know but apparently he was actually just handwashing the clothes because he couldn't figure out the knobs! Oh the humanity!
My mother always declared a woman should know how to sew, hem and repair a button but find me a 20-year-old who can do these things nowadays! Like the survey says, they are few and far between…
So who can we really blame? Schools, parents or society? I'd like to think it's a combination but I want to know what you think.
Do you think that younger generations have lost their will to do basic tasks? Do your grandchildren have the same life skills as you? Whose responsibility is it to teach life skills? Tell us below!