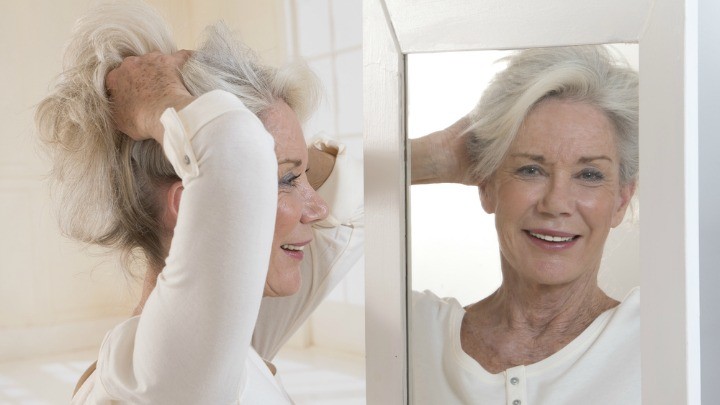 With more and more women embracing their natural beauty as they age, the market has responded and is providing a variety of shampoos, conditioners and other products which cater to grey hair specifically. The fact that the market has listened and paid attention to this growing positive trend is great however there is a catch.
The marketplace has now been flooded with so many options it is now a whole new challenge finding the right products for you.
Here are 3 shampoos that have been recommended by women in their 60s:
Pantene's Age Defy Shampoo

Pantene's Expert Collection is recommended to those with fragile or damaged hair that is starting to show signs of thinning. Its formula is gentle enough for anyone who has used semi/permanent hair dyes. It helps fight the 7 signs of ageing hair: split ends, dryness, thinning, breakage, frizz, lacklustre colour and unruly greys.
L'Oreal Serie Expert Silver Shampoo


The L'Oreal Expert Silver Shampoo is aimed at anyone who has grey or white hair. It acts a gentle cleaner and leaves hair bright and shiny. It also strengthens hair while reducing unwanted yellow tones.
Provoke Touch of Silver



Touch of Silver is recommended to combat fading hair colour or dullness. It counteracts brassiness with a violet colour pigment which acts as an enhancer for grey, white or platinum blond hair.
The best part about the listed shampoos is that you can find them in stores such as Priceline meaning you don't need to spend a fortune at a salon!
Let us know if you have any others that should be on this list!
Comments