The best place on Earth to be an over 60 is...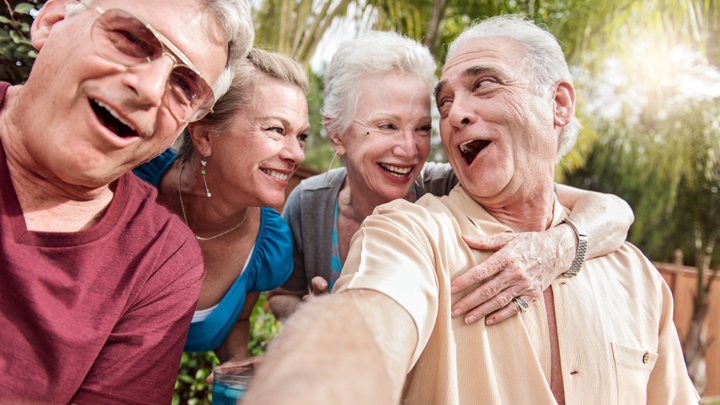 When it comes to happiness over 60, we Australians have it pretty good. We can retire in lovely surroundings, we have a pension, and we're safe.
But in actuality, Australia mightn't be the best place to live if you're over 60. Nope – it's the east of England!
According to the region's over 60 population, 97 per cent say they feel younger than their age and 94 per cent surveyed said they are loving retirement.
So what makes them so darn happy? Retirees in the east of England (Bedford, Luton, Basildon, Peterborough, Southend-on-Sea, Norwich, Ipswich, Colchester, Chelmsford and Cambridge) enjoy travelling the most, followed by spending more time with family and friends.
81 per cent of the East of England's over-60s think that the current quality of life for their generation is better than that of their parents at the same age.
Ad. Article continues below.
Interestingly, the region's pensioners said they would like to go back to age 39 on average, and said their 30s were the best decade of their lives, primarily due to having been in good physical health and having children or a happy family life.
With that said, the over 60s want to live to 90 and are optimistic about their future.
And while East England retirees love retirement, their younger pre-retiree peers aren't looking forward to it, with only 57% stating that they are looking forward to their retirements. Almost half of under-60s (46%) said that they would choose to carry on working even if they were financially stable enough not to have to – is this the same for you?
We want to know today, where is the best place to be an over 60? Do you love your life in your 60s?